BLOG /
Medical Alert Systems
A Senior Medical Alert: All the Bells and Whistles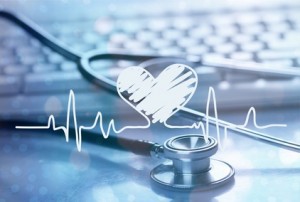 Over the past few decades, medical alert technology has saved the lives of countless individuals. Today's senior medical alert systems are incredibly important for older individuals who choose to lead active, independent lives. In a situation such as a heart attack or a fall, a medical alert device can mean the difference between life and death. With millions of seniors living at home and managing their own day-to-day activities, medical alert systems have turned to technology to keep up with today's more active older population. While many people view technological aspects of modern medical alert systems as "bells and whistles," these features bring a higher level of safety for seniors living independently.
Technology Features of Senior Medical Alert Systems
Even a minor fall can lead to a serious, life-threatening injury. For elderly Americans who choose to live in their own homes, a medical alert system can help keep them healthy and safe at home, or while on-the-go. The top bells and whistles you will find in the top modern medical alert systems commonly include:
Wearability/comfort: medical alert systems are now available in a wide range of products, such as bracelets, pendants or necklaces.
GPS/Location tracking: for seniors who are active and often out in the community, satellite location monitoring can be incredibly helpful in providing peace of mind in knowing you're safe anywhere you go.
Two-way communication: hearing the voice of a trained emergency operator can guide a senior in trouble through a difficult health situation, and immediately dispatch emergency services to provide medical assistance.
24/7 emergency call center availability: a safety net that is always available.
Motion sensors: this may be the most important of all new technology. In some cases, a senior may be rendered unable to communicate or be unconscious and unable to press the alert. The fall detection feature sends an alert automatically.
Looking for the senior medical alert system that is right for you or your loved one? Make sure to check out the latest reviews before making a decision.