BLOG /
Medical Alert Systems
Elder Care – New Technology Means Greater Freedom for Caregivers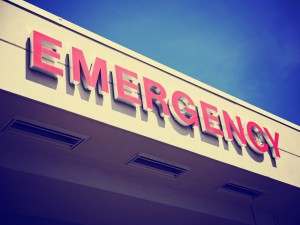 As the population ages, more people are finding themselves in the role of part-time or full-time caregiver for an elderly parent or relative. Even senior citizens who choose to live independently may need someone to look in on them and offer assistance with things they can't quite manage on their own.
The fact is that men and women age 65 and older have a higher risk of serious falls, heart attack, stroke, and other health crises. It is only natural to worry, and although you can't be there 24/7, you may feel that someone should be in case of a medical emergency.
Older medical alert systems provide protection for the elderly as long as they remain at home – but what happens if an emergency occurs while an active senior is out and about enjoying life? And what if a serious fall leaves your elderly loved one unconscious and unable to push the emergency call button?
Thanks to advances in technology, new medical alert systems with GPS can help protect elderly people no matter where they are and whether or not they are able to call for help. This also means greater freedom and peace of mind for their caregivers.
New Medical Alert Systems with GPS Give Caregivers More Freedom
More advanced medical alert systems with GPS work inside or outside the home. If an elder slips and falls in the grocery store, a push of a button on a medical alert bracelet or pendant can have help on the way with no delay.
If the injured senior does not know the exact address or precise location where the emergency occurred, the operator can pinpoint the location with GPS technology. Some medical alert systems with GPS have a "fall alert" feature that alerts the operator to send emergency assistance, even if the elderly person is unconscious or unable to push the button.
Knowing that your elderly loved one will have life-saving assistance in the event of an emergency can give you more freedom and less worry. As a caregiver to a senior citizen, it is important to compare medical alert systems to find the best system and features to suit your loved one's needs.