BLOG /
Medical Alert Systems
Fall Detection for Seniors
One of the more controversial issues in the medical alert industry today is fall detection for seniors. Several companies offer the potentially life-saving service, while others refuse to do so until the technology is perfected.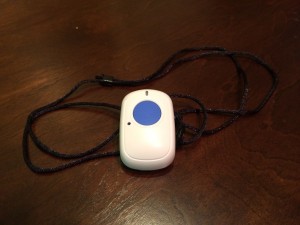 Medical Guardian is one company that thinks its technology is ready for service. It offers an alert pendant that includes sensors that can detect a fall. A signal is sent to the base unit and a call is automatically placed to the monitoring center.
Phillips Lifeline also offers fall detection for seniors. It claims its AutoAlert system detects more than 95% of falls, doing so by featuring "the most widely adopted, proven fall-detection technology in the U.S. medical alert market today."
However, not everyone believes the technology is so proven. Bay Alarm Medical says fall detection for seniors is unreliable, at best. It says there are far too many false alarms triggered by routine activities such as sitting on a chair or lying on a bed. Bay also pointed out that even Phillips Lifeline admits that sliding types of falls, such as slipping out of a wheelchair, may not register as a fall.
Bay writes on its website:
Bay Alarm Medical has tested a great deal of auto fall detection devices and not one of them have lived up to our standards. We'll continue to research to find a more reliable, false-alarm-proof system for our customers.
So the question remains — should you get a medical alert system that includes fall detection for seniors or not? Well, if you have the money to spend (because fall detection is an option that costs extra) and you don't mind the occasional false alarm, then you might as well go for it. But if money is tight, then you just might want to go with a standard system and wait until further technological advances are made.