BLOG /
Medical Alert Systems
Good News for Seniors Living Alone
By Paul Gamber |
8533
Views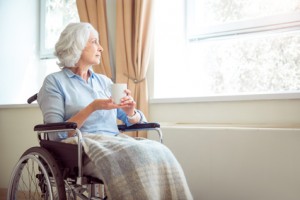 If you are a senior, living alone and without any type of medical alert system, you could be in danger if you suffer a fall, have a heart attack or stroke, choke, or experience any other life-threatening emergency. Without the ability to summon help, you could be without any type of assistance for a long time. And that could be devastating.
Luckily, today there are medical alert systems readily available for seniors, and these are game-changers. Now, a senior living alone can do so with much more confidence and peace of mind. If an emergency happens, help is on the way at once.
Finding the Best Medical Alert System For Your Needs
Medical alert systems all operate on the same basic principle: a device with an emergency call button is worn as a pendant, a bracelet, or carried in your pocket. It instantly connects you with a trained emergency operator who will summon help if you fall, become severely ill, or suffer any medical emergency. And you can find the best medical alert system for your needs from several systems available.
Some systems are only for use in the home. These systems work well for seniors who do not often leave the home by themselves. Other systems have wider ranges perfect for seniors who are often busy out-of-doors. GPS systems are great for those active seniors who go out to shop, run errands, go to meetings or church, or enjoy a pleasant walk around the neighborhood. Fall detection systems are now available, triggering an alert automatically. With GPS systems, your exact location can be detected, and if you have a fall, either in the home or away, the operator is alerted immediately. It's possible you could fall and be unable to speak due to injury or unconsciousness. With fall detection technology, help is on the way.
Seniors and Loved Ones Get Peace of Mind With A Medical Alert System
Finding the best medical alert system for your needs is easy. Simply review the various systems available to find the one that is right for you. Whether you always stay indoors or you are mobile outside the home, you can be protected.