BLOG /
Medical Alert Systems
Growing Older with Grace and Dignity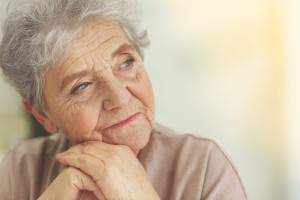 Nobody really wants to grow old, and while there are steps we can take to slow the physical aging process, time marches on. For many seniors, the question is how to move forward into aging without losing their dignity and freedom. Today's seniors value independence and staying in their own homes for as long as possible. Fortunately, with fall alert systems, home adaptations, and in-home support, more and more seniors are living happy, productive, independent lives.
Having Realistic Expectations and Goals
The first and most important step to growing old with dignity and grace is simply to accept the fact of aging. This may sound obvious, but advertisements and media messages claiming you can "feel 20 forever" give many people unrealistic expectations as they enter the later stages of adulthood. Changes are bound to happen. Accepting that your skin will wrinkle, you may not feel as strong, and your balance and vision might not be sharp forever can help you have realistic expectations during the aging process. Of course, the aging process is different for every person. You can speak with your doctor and receive guidance and direction on the health and aging issues of concern to you.
Next, ask yourself: as I age, what is most important to me? For some people, it's staying in their lifelong home, while for others, it's living close to family, or have access to the best medical care. Considering your personal priorities can help you determine what aging gracefully will be – for you as an individual.
Tools for Cultivating Safe Independence
Overwhelmingly, seniors today report that maintaining some degree of independence is a priority, whether this means staying in their own home, being able to go for walks in a local park, or driving a car as long as they can safely do so. Fortunately, we have a lot of tools available to allow seniors to stay more independent for far longer.
Fall alert systems can be a valuable tool in giving both a senior and their loved ones peace of mind when independence is a priority. Wearable fall alert systems, worn on the body as bracelets or pendant necklaces, ensure that help is never more than a push of a button away. In case of a fall or other incident, simply pressing a small button connects the wearer with an operator that can help. Some systems have an automatic fall detection features, eliminating the need to press a button if it is difficult or impossible to do so. For older adults that like to go on walks and move independently through the community, a fall alert system with a built-in GPS tracker may be the best choice. Visit our reviews page to learn more about the different options available.