BLOG /
Medical Alert Systems
Med Alert Systems That Go Above and Beyond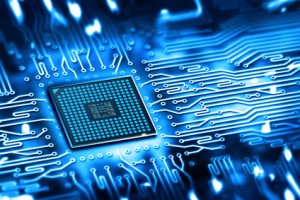 Technology is advancing at a rapid rate, and is reflected in the options and features integrated into many medical alert systems. One of the key improvements in recent years has been expanded range, allowing seniors to enjoy increased mobility and to enjoy activities father away from a med alert system base unit. Bracelets and pendants also now enjoy longer battery life. Though these are welcome improvements, even more advanced technologies are becoming available, greatly increasing the safety of seniors and allowing them to live rich, independent lives.
New Technology Means New Features
The following are a few new features that are integrated into some modern med alert systems:
Fall Detection Technology. This technology can sense a fall and send an automatic alert to emergency services, which can be lifesaving in the event of a health emergency that has led to unconsciousness or the inability to communicate.
Two-Way Communication. This feature has already been integrated into many systems, and allows for the person to speak into the base of the system and communicate with the call center representative directly. The base has a microphone which allows the dispatcher to effectively communicate with the elderly person or their loved one in an emergency and get them the services they need, as well as comfort them in any high-stress health situation. In mobile units, the two-way communication feature is even more exciting, allowing the senior to merely press the button on the pendant to communicate directly with the call center.
Medication Reminder. The most common form of this feature includes an alert that can be programmed to activate at certain times as a reminder to take medications. This technology ranges in complexity among different medical alert systems, and can be used in conjunction with other devices like an automatic pill dispenser to make sure the person takes the correct dosage.
Activity Monitor. This feature is another one that varies in complexity. There are a few ways this technology works, with the most basic being an automatic check every 12 hours or so which requires the person wearing the pendant to click the button when prompted by an alert. If they don't respond, a family member or emergency services can be notified for a health check on the senior citizen to make sure all is well. More sophisticated systems come with door sensors and/or motion detectors which can keep track of movements or alert loved ones or emergency services if motion hasn't been detected for too long.
Weighing the Options
Every year, 2.8 million seniors are treated for injuries related to a fall, with over 800,000 of them requiring hospitalization. With the baby boomer generation aging, and a high percentage of seniors choosing to remain living at home, med alert systems can bring a crucial level of safety and peace of mind to both a senior and their family members.
The recent integration of features such as fall-detection technology, activity monitoring, and GPS systems bring new hope for safe independent living. Looking for a simple way to evaluate the features the various systems offer? Make use of this excellent medical alert reviews resource as you are making this important decision.