BLOG /
Medical Alert Systems
Medical Alert Systems: From Basic to High Tech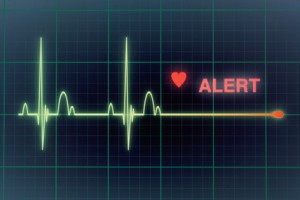 With the ever-growing number of seniors in the USA, the medical alert industry is exploding. More companies are getting into the field, bringing new ideas and technologies to the table. Now, seniors living alone have a much wider range of devices to choose from, ranging from basic home-based systems to high tech systems with the capacity to send an automatically triggered alert under certain conditions.
Lifesaving Innovations for Seniors Living Independently
GPS Mobile Devices:  The latest developments in medical alert system technology include GPS mobile technology. On the golf course, at church, shopping, or busy with any activity outside the home? You are always protected. These systems are small and compact, typically about the size of a deck of cards. Slip it into a pocket or purse, and off you go. A pendant around the neck has a button to send an emergency alert, and to allow instant communication with the monitoring service. The GPS function makes it possible to send emergency services to the precise location of the fall, stroke, heart attack or another medical emergency.
Wearables: Wearable alert systems have been on the market for years, but the latest versions of smart wearable devices are hugely improved from what companies offered in the past. When once a pendant or necklace was large, clunky and obvious, sporting a big red button, the newer versions are slimmer, more attractive, and discreet – important for many seniors who would prefer not to draw attention to the device. These wearable devices don't just send an alert, but connect the person directly with medically-trained monitors, as well as alerting your personalized list of respondents.
Automated Fall Protection: When an elderly person falls, it cannot be assumed the injured person will have the capacity to press a button for help. A head injury can leave the person unconscious. Technological innovations make it possible for the device to be triggered when the person falls – whether a button is pressed or not. This advancement brings a layer of security that has only recently become available.
What to Consider…
Price is always an important consideration, particularly for seniors on a limited budget. In some cases, concerned children decide to contribute to a more technologically advanced system. Basic home systems that function with a landline are still available, and are typically the most affordable. It is wise to consider all of the health issues of the person prior to making a decision about which medical alert system to choose, and contributing to the cost if needed so that your loved one is outfitted with a device with advanced features.
Affordable Medical Alert Systems with Better Features
Affordability is important, but in many cases, these features are not prohibitive in cost. Some brands offer free equipment — a big savings. To find out about the newest devices on the market, compare features easily on Medical Alert Comparison and read reviews on each brand to find out more. It may be time to consider upgrading to a more comprehensive system that offers better protection.