BLOG /
Medical Alert Systems
Safe, Healthy, Independent Living for Seniors
By Paul Gamber |
3493
Views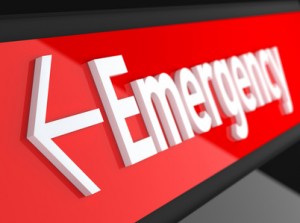 More than ever, seniors can stay at home instead of having to live in an assisted living facility. They want to take care of themselves as much as possible, for as long as possible. These days, people 65 and older can regularly be found out and about, traveling, shopping, exercising, and driving. Even those who are unable to get out or choose to stay indoors can still live much more independently and safely than ever before.
The reason? Today's medical alert systems. They are readily available and have seen much improvement in recent years. These systems, featuring an emergency call button, become instant lifesavers when someone suffers a fall, heart attack, or other emergency. This is important, because statistically accidents and emergencies increase as people reach age 65 and over.
Now, seniors can have peace of mind when performing day-to-day activities because they can rely on the emergency call button on their medical alert system. A fall causing injury, a heart attack, choking incident or any other emergency requires a fast response by medical personnel. The medical alert system makes this response significantly faster, and could mean the difference between life and death.
Medical alert systems all contain a basic feature: an emergency call button. A base system is installed in your home, connected to a land or cellular line. You wear either a bracelet or pendant that features a prominent call button for you to press should there be an emergency that requires medical help.
When you press the emergency call button, a signal goes through the base setup to an emergency call center where you will immediately be able talk with a trained emergency operator via sensitive microphones in the system. The operator can summon the EMTs, an ambulance, and even family members immediately. These home-only systems make sense for people who rarely, if ever, venture out and about.
Protection While Away From Home
Other more technologically advanced medical alert systems allow you to have the same protection while away from home. You carry a small portable device, about the size of a deck of cards, which you charge when at home. It's small enough to fit in your pocket or purse and has an emergency call button, enabling you to summon help from wherever you are. Some systems even have fall detection technology, which will alert the operator if it senses sudden, non-predictable movement. Even if you sustain an injury that renders you unconscious or unable to speak, the operator will dispatch emergency services. With a system that features GPS technology, it will pinpoint exactly where you are, whether in your home or another location.
It's Easy Now for Seniors to Live Safe, Healthy, Independent Lives
To learn more about the features of various systems, look over our review guide. Depending on your specific needs, you will be able to make an informed decision on which system is best for you. No matter which one you choose, the emergency call button is your lifeline.