BLOG /
Medical Alert Systems
Senior Assistance from Government
Certain members of the public may decry big government, but one thing almost everyone agrees upon is senior assistance. After their earning power has dissolved, there are many seniors who just cannot make it on their own. That is where federal and state governments step in. There are a myriad of programs available to ensure that seniors get the help they need to live full and enriching lives.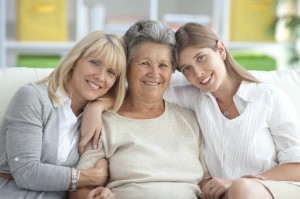 Two senior assistance programs that immediately come to mind is Social Security and Medicare. Virtually every senior, provided that they worked for a period of time in their lives, receives a social security check each month. And every senior age 65 and over is eligible for Medicare, the federal government's health insurance system.
But sometimes these two benefits are just not enough to make ends meet. States then offer Medicaid, which is health insurance for low-income residents. But that is not the only senior assistance states offer seniors who need help.
The goal of every senior is to remain in their own home for as long as possible. States share this goal; it just benefits everyone. So there are dozens of senior assistance services designed to meet this goal.
For example, for seniors who have trouble performing what used to be routine household chores, there are services in which someone will come to the home and take care of those needs. If a senior is more frail and needs help with bathing, grooming and other personal issues, there is someone for that, too. And if a senior has serious medical conditions that need attending, there are medical professionals who can come to the home and assist with that.
But that is just the tip of the iceberg of the senior assistance that might be available for your. You can check with your state to see which services are offered in your area and what you might qualify for.