BLOG /
Medical Alert Systems
The Best Medical Alerts for Seniors – How to Choose Right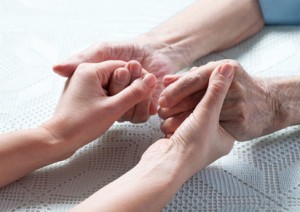 A good medical alert system can help seniors living independently — and their loved ones — rest easier, knowing that help can be summoned immediately in an emergency. However, just as no two seniors are exactly alike, neither are any two medical alert systems. It is important to choose a system that contains all the features needed to provide the best protection for an individual senior citizen's unique needs.
Choosing Medical Alerts for Seniors — What to Consider?
Most people over the age of 65 prefer to live independently, in their own homes. Medical alerts for seniors can help make it possible to do so safely if the right system is in place. Questions to ask in choosing a may alert system may include:
How active is the senior citizen?
While some elderly people prefer to spend most of the time at home, others with more active lifestyles are out and about, running errands, involved in the community, participating in classes or exercise, or engaged in social activities. Fortunately for active seniors, mobile medical alerts for seniors are now available with GPS and cellular technology. The mobile unit is small and portable – approximately the size of a deck of cards.
When you are at home, it acts as the system's base station, sitting in a charger. When you leave your home, you take it with you, and it fits easily in your purse or pocket. If an emergency should occur, no matter where you are, you can speak to a medical alert monitoring operator directly through the mobile unit with cellular service, and the operator can easily locate you with GPS, even if you do not know your exact address or location.
Medical alert pendant or bracelet?
Whether to wear a pendant or bracelet comes down to a matter of personal preference. A medical alert bracelet or pendant with a call button that activates the system, enabling two-way communication with an operator, should be worn 24/7 by the senior citizen. Both pendants and bracelets are waterproof, so they can be worn in the bath or shower, where slip and fall accidents sometimes occur. Smaller, smoother, more stylish designs are now available, so they are more comfortable and attractive to wear. A pendant, which can be accessed with either hand, may provide better protection in case of a stroke. New designs are smooth enough to be worn under the clothing, if you prefer.
Is fall detection necessary?
This new option of fall detection in medical alerts for seniors could be a lifesaver for an elderly person living alone. Special sensors in a medical alert pendant detect a fall and automatically alert the monitoring center. Whether the fall is the result of an accident, stroke, heart attack, or other health crisis, help can be dispatched to the scene immediately, even if the victim is incapacitated and unable to activate the medical alert system.
Cost is another factor to consider, and so is the level of monitoring required. Some seniors with health conditions may need more monitoring, including reminders to take medications, health check-ins, and other monitoring options. Our comparison can give you an idea of pricing and help you decide about the right medical alerts for seniors in your life.