BLOG /
Medical Alert Systems
Tips to Avoid Senior Identity Theft
By Paul Gamber |
35294
Views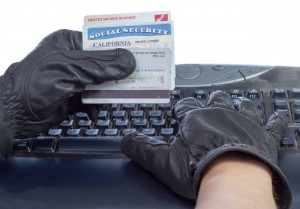 Seniors who are worried about identity theft have good reason to be nervous. Millions of people across the nation fall victim every year. Senior identity theft is on the rise, placing older adults in the crosshairs of scammers.
Although the U.S. government and some states are taking steps to help circumvent senior fraud, it is still important to protect yourself. The following tips can help you reduce your risk of being victimized by senior identity theft or fraud.
Get Off the Mailing Lists
Pre-approved credit card offers are a gold mine for identity thieves. You can opt out and get off these mailing lists by calling 888-567-8688 or online at optoutprescreen.com. Go to donotcall.com to reduce marketing calls and to dmachoice.org to help stop other junk mail.
Protect Your Personal Information
Never give out your credit card information, Social Security number, checking account or savings account numbers to anyone, unless you initiated contact with that person. Leave your Social Security card in a safe place at home – do not carry it around with you. Only carry your Medicare card with you when you are visiting a doctor or other healthcare provider.
Beware of Unknown Emails
Do not click on emails from strangers. Be wary if you receive emails claiming to be from the IRS, Social Security Administration or other government agencies, or from your bank, credit card company, or phone company warning you of a problem. Opening emails from scammers could result in malware being planted on your device, which could access and then steal your private information. Protect against malware by installing antivirus software and setting up full weekly scans and security updates to run automatically.
Use Strong Passwords
Many seniors today use laptops, smartphones, and tablets. To safeguard your personal information on any digital device, do not use passwords that are easy to hack (such as 0000 or 1234). Make passwords on your computer more than eight characters long, with both upper and lower-case letters, numbers, and symbols such as # and *. Use different passwords on different accounts.
Shred Documents Containing Sensitive Information
Buy a crosscut shredder. Use it to shred all unneeded documents containing sensitive personal information. This may include pre-approved credit card offers, records, receipts, statements, or any paperwork containing personal or financial information.
Get More Secure Credit Cards
If your current credit cards do not have EMV chips, request new cards that do from your credit card companies. Cards with chips are much more difficult to hack than magnetic strip cards.
Secure Your Mail
If you don't already have a mailbox that locks, buy one to help prevent mail theft. Mail any outgoing payments from the post office or a U.S. Postal Service mailbox rather than placing them in a less secure home mailbox.
Monitor Your Accounts
Pay close attention to statements from your bank, credit card companies, and any stores where you have accounts. Take advantage of free alert offers from your bank or credit card companies that will warn you of any suspicious activity detected. You can also use a company that provides fraud and identity theft protection for a fee.
Keep an Eye on Your Credit
You are entitled to receive one free credit report a year from each of the three major credit bureaus – Experian, TransUnion, and Equifax. Stagger your requests to receive a credit report from one of these agencies every four months, and review it carefully to ensure all is as it should be.
Senior Alert Systems to Protect Your Health
While you are protecting yourself against fraud and identity theft, consider senior alert systems to protect you in the event of a medical emergency. Advanced technology today has made mobile senior alert systems available to travel with active seniors wherever they go, so they can get help dispatched immediately simply by pushing a button on a bracelet or pendant.
Call 866-850-7177 To Get Protected Today & Save 60% Off For Black Friday Sale – That's $288 in Savings!.
See Features Offered to Protect Seniors from Identity Theft >>