BLOG /
Medical Alert Systems
What is Adult Day Care?
If you are a senior or you are the caretaker of an elderly person, then it is likely you have heard of adult day care. However, not everybody knows what goes on there. Despite its name, it is not simply a babysitting service for adults. Rather, it provides vital services for those at risk of having to move into a nursing home or assisted living facility.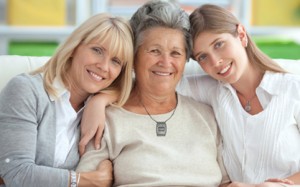 As its name suggests, adult day care centers generally operate during the day. Sometimes they are run out of dedicated facilities. Other times they operate out of senior centers, hospitals, schools or houses of worship.
The classic example of a senior who visits adult day care regularly is someone who is being taken care of by their children. Often times their children have to work during the day and the senior cannot be left home alone. So adult day care is the answer.
It is also for more frail seniors who cannot take care of their daily needs, but are all right to spend their nights alone. Without adult day care, these people might have to move to a long-term care facility, which many seniors want to avoid at all costs.
The types of services available at adult day care centers vary from senior to senior. Some just need companionship, while others have serious medical conditions that must be monitored. Most centers serve meals and all of them have activities to keep seniors busy.
Adult day care can be an expensive proposition. Prices range from $25 per day up to $100 or more depending on what services a senior needs. Medicare generally will not pay for it, but some people could qualify for state reimbursement or programs.
Adult day care is a great option to have. For seniors, it could keep them out of a nursing home. For their children, it gives them the peace of mind that their parents are in a safe place while they are unable to care for them.