BLOG /
Medical Alert Systems
Wireless Medical Monitoring is Here!
In these days when everything seems to be wireless, from your Internet connection to your telephone, it seems silly to have to plug things in anymore (except for electricity). Well, the medical alert industry has finally entered the 21st century by offering completely wireless medical monitoring.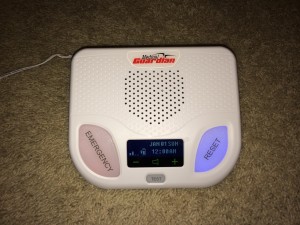 Up until very recently, you needed to have a traditional telephone line to use a medical alert system. Some companies worked with Internet-based phones, but still, you had to plug it into your modem. With so many people ditching landlines and using only their cell phones, this was stopping people very buying a much needed medical alert system. They just did not want to start paying a phone bill again.
So the industry has responded by installing cellular technology into their base units. So now when you place a call to the monitoring center, it uses cell service rather than the old wired lines.
In addition to wireless medical monitoring just being more advanced, it is more practical because now you do not need to place your base unit near a telephone jack. You can put it wherever you want in your house. It still has to be near an electrical outlet, though (scientists have not yet cracked the ability to send electricity through the air!).
This advance has also created an entirely new device — the mobile medical alert system. A small unit packed with cellular and GPS technology can be taken with you wherever you go so you can always be within reach of a medically trained monitor. And in this case, the system is truly wireless because the unit is battery powered. Just make sure you keep the battery charged by placing it in the recharger when you are home. Then it acts as your base unit.
The rest of your medical alert system is wireless — your medical pendant sends a wireless signal to the base unit. It's about time completely wireless medical monitoring is available