BLOG /
Medical Alert Systems
Make the Holiday Season the Most Joyful Ever
By Paul Gamber |
11970
Views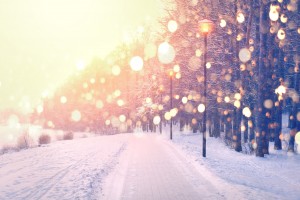 From the falling leaves of autumn to the first snow of the season, the weather sends signals that it is time to get busy planning the holidays. The holidays are a special time of year, but can bring added stress, extra spending, and plenty of strenuous work. To make your holiday season truly joyous, keep your expectations reasonable, and focus on personal engagement rather than over-spending for a healthier and happier holiday season.
The Cost of a Happy Holiday
For many people, the holidays are a stressful time of year. Feeding, housing, and entertaining family and friends can be difficult for those who live on a limited budget. Planning for all the costs involved can save you from making choices you regret later. Fruits and vegetables are far more affordable than cheeses and meats, so providing an abundance of veggies with dips, and limited amounts of cheeses and meats can be healthier and cheaper.
The actual dollars and cents spent on the holidays quickly add up. Many seniors are on a fixed income and attempting to meet expectations may burn a hole in a credit card. Between gifts, holiday decorations, travel expenses, and the cost of parties, you could find yourself in a difficult financial situation. It makes sense to plan your budget well in advance of the holiday season.
Finding a Balance
The holidays are about spending time with those you love and enjoying a special time of year. It is not about finding deals or buying the latest expensive toy for your loved ones. Don't let the magic of the season get hijacked by a focus on material things. There are some simple ways to help make your holiday season simpler and more enjoyable. To keep your holidays happy and healthy, these tips can help:
Get enough sleep so you are well-rested and able to fully enjoy the days ahead.
Stick to healthy foods. While special foods and drinks of the season are an important part of the holiday tradition, keep your intake of sugary, fatty foods low, and avoid consuming an excess of alcohol. You'll feel better and more alert and able to enjoy the people you are sharing time with.
Maintain your exercise routine. It is harder to restart after weeks of skipping classes. Continue to attend exercise classes, take walks, or other activity, even if at a reduced pace.
Don't cheat yourself out of the time you want to spend with family or your favorite friends. Decide which traditions, get-togethers, and obligations truly matter to you – and realize it is okay to say no if you need to.
For an event in your home, plan simple menus or serve ready-made dishes so your event is easy to manage and less difficult. Your guests won't mind. They are there for the social interaction more than the foods you serve! Natural table decorations created with holly and evergreen branches look and smell beautiful, and cost far less than purchasing expensive decorations for home or table. If you have mobility issues and are worried about falls or other medical problems arising over the holidays, medical alert buttons in the home, or worn as a bracelet or pendant can bring peace of mind.
Getting together with family should be a joyful time, but in the real world, it can be a difficult time in some family relationships. Having planned activities such as board games or holiday movie watching can keep all members of the family in a better mood. For younger children, a craft table with lots of colored paper, crayons, glue, tape, and stickers can keep them busy for hours. You may even want to join in!
If medical issues are a worry, many seniors feel far more confident when wearing medical alert buttons, available in discreet pendants and bracelets. With GPS tracking, even when out shopping or visiting, the location can be identified at once. Read up on the various features on our reviews page to learn about the latest technology in medical alert buttons. From shopping to traveling, having the extra security of prompt emergency response.