BLOG /
Medical Alert Systems
Mobile Medical Alert Systems for Active Seniors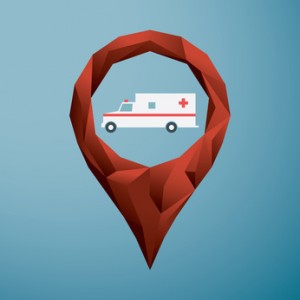 A monitored medical alert system installed in the home provides added protection for seniors in an emergency when they can't make it to a telephone to place a call for help. But what about active seniors who are often out and about? Medical alert protection should be there wherever you are, whatever you are doing – not only when you are in your home.
Thanks to 21st Century technology, mobile medical alert systems are now available to provide full protection for seniors on the go. Check our comparison to find a system that offers mobile GPS medical alert monitoring.
Medical Alert Systems and Mobile GPS Technology
Just as advances in medicine have made it possible for seniors to live and remain active longer, recent advances in medical alert system technology have made it possible to carry protection wherever you go. By combining cellular and GPS technology, system designers have developed a compact mobile alert system that will fit in your purse or pocket.
In the event of an emergency, a senior can press a button on the mobile unit (or on a medical alert pendant or bracelet) and speak with an operator through the unit using cellar technology. If necessary, the operator can use GPS technology to pinpoint the senior's location. This could be an invaluable, time-saving feature if you are unable to tell the operator your exact location or address.
Some modern medical alert systems provide a fall detection feature along with mobile GPS technology. After a serious fall, a senior may be unconscious or unable to speak. With the fall detection feature, special sensors in your medical alert device can detect and automatically alert the monitoring call center to the fall. With GPS technology, the operator can instantly determine your location and dispatch emergency medical assistance with no delay, even if you are unable to communicate.
Added Protection with Mobile Medical Alert Systems
Many older people who live independently also choose to maintain a more active lifestyle. It has been said that 60 is the new 40, and, thanks to modern medicine, people over the age of 65 are generally in better physical condition and capable of living life more fully in this century.
Life is meant to be lived, and active seniors have things to do, places to go, and people to see. Of course, you are not going to sit at home on the sofa for fear of an accident or emergency, but it is good to be prepared for any eventuality while you are out living your life.
"Hope for the best and plan for the worst" is a good philosophy that reflects the purpose of a medical alert system. If you should trip and fall on the tennis court or suffer a heart attack while gardening in your backyard, a mobile medical alert system can provide the life-saving emergency assistance you need.
If you are an active senior, why not take advantage of new technology in medical alert systems? The mobile GPS feature can provide added protection, so you can come and go as you please with less risk for you and less worry for your loved ones.