BLOG /
Medical Alert Systems
Medical Alert Reviews: Know Before You Go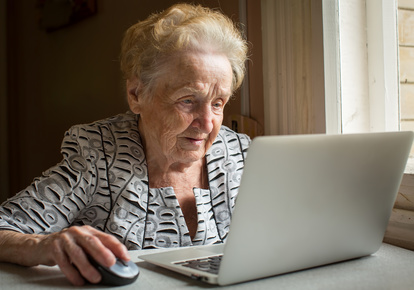 As the baby boomer generation ages, the medical alert industry has moved into high gear. A large majority of this generation are intent upon living an independent, active lifestyle. The children of baby boomers may have legitimate concerns about safety for a parent living on their own. A medical alert system can alleviate fears – but you need to "know before you go." With many devices on the market, choosing the best system can be a tough call. One of the most effective ways people get facts about how a device functions in the real world is by reading medical alert reviews.
Health Risks for Older Persons: When Things Go Wrong
Older persons are at much higher risk of serious complications or even death if an urgent medical issue is not treated immediately. Some of the leading causes of death for those 65 and older, according to the CDC, include:
Stroke
Pneumonia
Flu
COPD
Heart disease
Diabetes
Any of these diseases or conditions could lead to a fall, unconsciousness, and the inability to contact medical help. A push-button medical alert system may not be enough should an illness, stroke or other health condition cause a person to faint and then fall. We want our family members to be as safe as possible, and one of the more advanced devices could be the answer – but which one will offer the greatest degree of real protection?
Medical Alert Reviews – Real Answers to Your Questions
We need real answers prior to purchasing a medical alert system. Reading medical alert reviews provides the opportunity to understand how the system works, and vital points such as ease of use and wearability. Thankfully, the newer devices are sleek, slim, and inconspicuous, and available in both pendant and bracelet versions. After all, to function, the device must be worn to activate in a critical event. A person who falls and is unconscious cannot activate the device, and adding advanced fall protection feature means that an emergency alert is triggered automatically, without the need to push a button.
The newer, more advanced med alert systems offer this feature – and it could be a lifesaver. To find out more, read comparisons of med alert devices and medical alert reviews on some of the most popular systems on the market, so you can gather all the information you need to come to the right decision.