BLOG /
Medical Alert Systems
Senior Volunteers – Making a Difference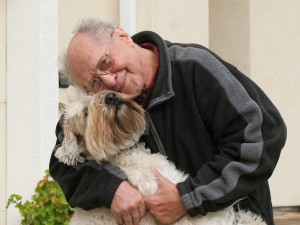 Retirement doesn't have to mean the end of active community engagement, and many seniors stay active and productive in their retirement years by participating in volunteer activities that align with their interests and passions. For seniors that want to be involved in their communities but are worried about the possibility of experiencing a fall or other adverse health event while out and about, fall alert systems with GPS can help grant peace of mind by ensuring that help is never far away.
Volunteer Opportunities Near You
Every person is different, and no two seniors share the exact same interests and skills. One of the keys to a successful and beneficial volunteering experience is finding the volunteer program that is right for you. Volunteer opportunities may exist in a variety of settings, including those concerned with:
Animals. Do you have a passion for our furry friends? Volunteer to collect or sort donations for your local animal shelter, or spend time walking the shelter dogs and socializing cats.
Children/Youth. Looking for ways to support young people in your communities? Consider intergenerational mentoring, or a foster grandparent program.
Military/Veterans. Veterans of military service often experience challenges adjusting to civilian life. Particularly if you also have a military background, you may be able to provide support and help connect veterans with resources in your community.
Environmentalism. If protecting our planet is your passion, get involved with a local recycling program, community cleanup, or education program on environmental sustainability.
In addition to these four examples, there are countless ways for seniors to give back to their communities by supporting a wide range of different causes. If you're not sure where to start, AARP's website offers a Volunteer Wizard that allows you to input your interests and location, and then connects you with nearby volunteer opportunities.
Staying Safe and Healthy as a Senior Volunteer
Participation in meaningful community activities such as volunteer programs is continually associated with better health outcomes, both physical and mental, for retired seniors. Older adults who volunteer on a regular basis are less likely to feel isolated or depressed, and the community engagement helps keep their minds sharper, longer. They also experience better physical health as they spend time out and about in their communities.
For seniors who are interested in volunteering but are worried about the possibility of a fall while out in the community, fall alert systems with GPS are an innovative solution that ensures help is never far away, even when a phone is out of reach. These wearable devices, typically in the form of a bracelet or necklace pendant, are equipped with a button that, when pressed, connects the senior with an operator and/or sends help. Some medical alert devices feature automatic fall detection, which detects any sudden, unexpected movement, and treats it as a fall, in case you are unconscious or otherwise unable to press the button. Fall alert systems with GPS help give seniors the peace of mind needed to fully engage with their communities. Visit our reviews page to learn more.