BLOG /
Medical Alert Systems
Cellular Medical Alert Systems
Until very recently, a senior needed a traditional telephone line in order to have a medical alert system. Realizing that is so 20th century, companies have adapted by literally cutting the cord and offering cellular medical alert systems.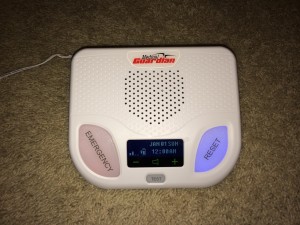 Medical alert providers have been slow in embracing cellular technology. Even a few years ago, many systems would not even work with Internet-based telephones, and those have been around for a decade or more.
A senior needed to have an old-fashioned line from the telephone company. And these days, how many people still have that? It was proving to be an obstacle for many people; they did not want to pay for an unnecessary phone line, thus went without a very necessary medical alert system.
But now there are cellular medical alert systems. They way it works is quite simple. There is cellular technology built right into the base unit. So when the emergency button is pressed, a phone call is placed to the monitoring over a wireless cellular line rather than the hard-wired phone line.
In addition to cell service arguably being more reliable, it also makes it easier for the user. No longer does the base unit have to be near a telephone jack. It can be plugged into an electrical outlet and placed anywhere in the house.
The advent of cellular medical alert systems have also made it possible to have mobile medical alarms. These small devices can go everywhere seniors go, and if trouble arises, they can speak to the monitor through the device using the cellular technology. The unit also has built-in GPS that tells the monitor exactly where the senior is.
The medical alert industry is sometimes slow to bring new technology to the market. After all, if it's not broken, don't fix it. But something like cellular medical alert systems can really make a difference in people's lives.