BLOG /
Medical Alert Systems
Emergency Alert for Aging Parents
By Mark Berman |
3731
Views
Emergency Alert for Aging Parents
Emergency Alert systems today are essential for the needs of your aging parents. Alert systems are beneficial for many aspects. elders try hard to be more and more independent. Although their safety is still a concern. Falls can be devastation on the life of an elder. Wandering off and getting lost can also become an issue.
The latest systems offer much more now. There is fall detection and gps software now available.  There are a few things to consider when looking for a system. Some systems are in-home only systems. These would not be ideal for an active person, as they would not work away from the land-line station.
Some Systems to Consider are:
Medical Guardian
This is a mobile device. It is perfect for active seniors on the go. The system works on a cellular network. Fall detection is an add-on. This emergency alert system comes with a waterproof pendant. This pendant can be worn as a necklace or it can be clipped to a belt.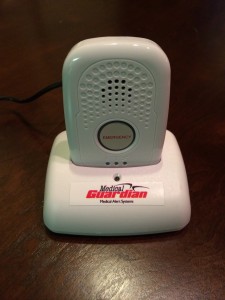 LifeFone
LifeFone is another device to consider. It can be used as an at home or on-the-go . This system comes with a land line as well as a wristband and pendant. This makes the device more mobile.
Smartphone Apps
A few apps to look into would be Fade Fall Detector, Sygic Family Locator, Life Alert. This is a great choice for the on-the-go senior as they are mobile.
At Home Security
At home security can also be a good choice. This can involve webcams and microphones to better monitor your loved ones.
http://www.komando.com/tips/331605/essential-emergency-tech-you-need-to-protect-your-aging-parents/all