BLOG /
Medical Alert Systems
Medical Alert Systems Covered By Medicare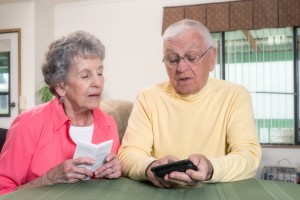 One of the most popular questions our team gets regarding medical alert systems and personal emergency alert devices is whether or not they are covered by Medicare or Medicaid insurance.  Understanding if medical alert buttons are covered by insurance and what out of pocket expenses you will incur is important to understand when choosing an alert system.    In addition, many users ask for a free medical alert with no monthly fee, or discount on the device through AARP.
The American Association of Retired Persons is the leading resource in the US for seniors and many elderly citizens are proud members of the AARP.  With a membership comes many discounts and savings, and some providers may honor your AARP membership and provide special pricing such as a 30 day free trial.   However, this depends on the provider and must be asked upon acquiring your medical alert device.   It's important to note that many of the discounts provides may provide for AARP members could also be acquired through special savings, coupon codes, throughout the Medical Alert Comparison website.
Find more details about medical alerts covered by Medicare
Unfortunately, Medicare insurance does not pay for medical alert devices, however, but Medicare advantage or Medicaid may help pay for some or all of the costs. It's a good idea to contact a medical alarm or fall detection company directly to ask about discounts can provide cost-savings. as many states offer Medicaid which can help supplement payments for medical alert systems.   There are also organizations that help elderly and seniors get an in-home or mobile medical alert system for low income households.
If you are interested in learning more about Medicare Advantage, it's a solid insurance option compared to Medicare. However, it could have less provider availability and may not even cover the costs of Medical Alert Devices.
While there isn't a safety device that offers consumers 24/7 protection with no monthly fee, there is a way to get 100% free off the first month of service.
One of the best offers we've seen for those looking to save on an emergency response system or fall detection device for seniors is the one provided by Medical Guardian.  There is no contract to try the service which is great to test the unit out and get a feel for how it works..  It also comes with an extra alert button for free.   Also, the free 30 day trail person comes at no cost and is a great place to start.   The equipment should be sent for free which saves over $150 and free shipping is also included.   When you combine all these savings, it can cost just around $1 per day which is a great for peace of mind in the event of an emergency.    The emergency support call center and customer service has received the highest possible rating by customers and our editors.