BLOG /
Medical Alert Systems
How an Emergency Call Button Can Save a Life
By Paul Gamber |
2996
Views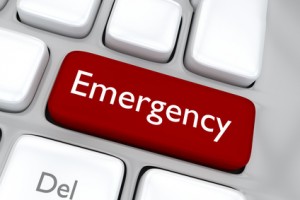 In a health crisis, prompt emergency medical treatment can greatly increase the patient's chances for survival. When a life-threatening illness or injury occurs, such as dangerously low blood sugar, a serious head injury, a heart attack, severe burns, breathing impairment, or internal injuries, rapid emergency medical response may be needed to save a life. With a medical alert system emergency call button, the victim can have an ambulance and EMTs on the way to the scene almost immediately.
Medical Alert System Emergency Call Button
Monitored medical alert systems are equipped with emergency call buttons, so you need only push the button to speak with an operator in the event of accident or illness. These systems come with a base station and a waterproof medical alert pendant or bracelet you can wear around the clock, even while in the bath or shower.
If you have a medical emergency, simply push the emergency call button on your medical alert pendant or bracelet. This sends a wireless signal to your base station and opens two-way communication with a medical alert monitoring service dispatcher. The operator can send emergency medical assistance to your location immediately so you can get the help you need with no delay.
With new medical alert system technology, mobile units are now available to provide protection when you are away from home. The mobile medical alert unit is small enough to fit in your pocket or purse and contains an emergency call button that you can push if you need assistance. Cellular service makes it possible to speak directly with the operator through the mobile unit. GPS enables the operator to pinpoint your location, even if you are unsure of the address of the location.
Life-Saving Emergency Call Button
In many medical emergencies, the time it takes for medical attention to arrive can make all the difference in the final outcome for the patient. A medical alert system emergency call button can help shave minutes — even hours — off of emergency medical response time, and that saves lives. If you need a monitored medical alert system to help protect yourself or a loved one, our comparison can help you choose a system that will have the features that best match your needs.