BLOG /
Medical Alert Systems
Medical Alert App for Apple
By Mark Berman |
10318
Views
Medical Alert App for Apple
Diabetes helpers developed a new app for Apple watch and phone. Alert by HelpAround works as a medical alert app. It is a lifeline for seniors. Once activated the app will connect with three contacts and let them know you are in distress. If the situation is an emergency the app also allows you to contact 911. It is like a panic button for your technology. There is no stigma like having the typical pendant or wrist watch/bracelet.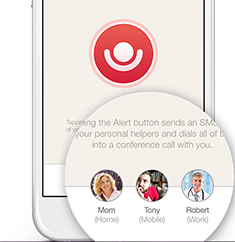 The app also works together with Apples health app sending alerts on blood-glucose levels. The app also has gps so when you are in distress it will send your location to your chose contacts. There is a three call restriction. To unlock these the app costs either $9.99/month or $99.99/year.
The personal emergency response system industry is evolving. The products are becoming more friendly for every age group.
http://www.computerworld.com/article/2990847/wearables/this-apple-watch-app-will-save-people-s-lives.html