BLOG /
Medical Alert Systems
Scammers Targeting Seniors – What to Watch For
By Paul Gamber |
18606
Views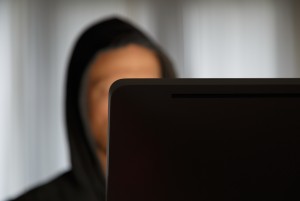 As crimes against seniors continue to rise, older people are losing billions of dollars a year to a variety of scams, ranging from Medicare and health fraud to sweepstakes and lottery scams. According to the National Council on Aging (NCOA), financial crimes against seniors have become so prevalent that they are considered the crime of the 21st Century. Following are some of the top scams identified by NCOA that older people need to watch out for.
Medicare or Health Insurance Scams
Every U.S. citizen age 65 or older qualifies for Medicare, which makes seniors easy to target. Scammers may operate over the phone or go door-to-door, telling seniors that they need a new Medicare card (which requires them to divulge their Social Security numbers) or new supplemental health policies, or soliciting a $100 fee for help navigating Obamacare. If you have any doubt about the validity of the person contacting you, simply hang up the phone or close the door.
Counterfeit Prescription Drugs
Scammers know that seniors living on a fixed income may be looking for ways to save on the cost of prescription drugs. They may offer better prices on certain medications, particularly on the internet. There is double danger here. You could be scammed, but even worse, you could be receiving a harmful substance instead of your prescribed medication.
Funeral and Cemetery Scams
According to NCOA, the FBI warns against:
Scammers who read obituaries and attend the funeral or call claiming the deceased owed them money and attempting to collect from the family
Funeral homes that capitalize on the unfamiliarity of grieving families with the cost of funeral services to run up the bill with expensive items that are not actually needed
Bogus Anti-Aging Treatments and Products
Anti-aging scammers operate in different ways. They may offer expensive products or treatments that turn out to be harmful or do nothing for you – except lighten your wallet.
Telephone Scams
Phone scams to be aware of include:
IRS phone scam: Scammers who have the last 4 digits of your Social Security number and the ability to make their number come up as "IRS" on your caller ID instruct their victims to submit payment by wire or debit card.
Caller ID spoofing: The scammer is able to make the name of your bank show up on your caller ID. The caller says there is a problem with your account and asks you to provide sensitive information for verification purposes. Scammers can also make the name of a charity come up on caller ID to solicit "donations. "
Sweepstakes and Lottery Scams
Scammers call older people claiming the senior citizen has won a lottery or sweepstakes. To claim their winnings, seniors are required to divulge sensitive information or to pay money. Make it a firm rule to never hand over money for any kind of prize or to anyone you don't know.
The Grandparent Scam
Criminals call senior citizens, impersonating their grandchildren, and asking them to wire money, for example, to bail them out of jail. Unscrupulous individuals running this scam typically ask for $3,000 to $4,000.
How Important Is It to Have a Medical Alert Device?
Prompt medical attention can make all the difference in a health emergency. With a medical alert device you wear 24/7 around your neck or on your wrist, you have help on the way immediately with the push of a button. Fortunately for more active seniors today, it is easy to find a mobile medical alert device that travels with you and allows the operator to pinpoint your location using GPS technology. See our medical alert comparison for information about features offered by several reputable medical alert device companies today.