BLOG /
Medical Alert Systems
"We Insist on Our Independence" — Modern Seniors Take Charge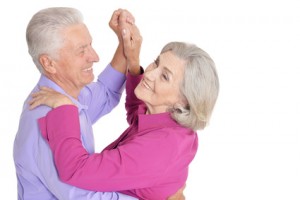 Gene is 73 years old and still plays softball. 72-year-old Anita swims, takes art classes, cares for her horse, practices piano and cooks. Jack and Marie, 84 and 76 respectively, go ballroom dancing three times a week. These are not people who feel they have to slow down just because they are in their golden years. And there are many, many more like them all over the country.
That being said, they also acknowledge that getting older does have some drawbacks. Heart problems, physical frailty, and other age-related conditions cause them to slow down. But with medical alert devices available today, seniors can be very active and independent, inside and outside their home.
Technology At Your Fingertips
Now days, medical alert devices can make a huge lifestyle difference for people 65 years old or older. These devices feature a pendant worn around the neck or a bracelet with an emergency call button. When there is an emergency, a simple push of the button immediately puts you in touch with a trained operator who can summon emergency responders.
Not all emergency alert systems are the same, so you should take some time to review the various companies and their products in order to make an informed decision. Some are bare bones, with a base set up in the home and only with a short range. This would be good if you don't leave the home. Others have features that allow you to take the device with you. You just put it in a pocket or purse and go about your activities. If you do have an emergency, such as a fall, heart attack or other crisis, you can get help very quickly.
Seniors Stay Independent With Peace of Mind
There are even medical alert devices that have GPS capabilities, so you can be found easily by responders. If you opt for a device with fall detection, it will alert operators without your even having to push a button. Whatever your needs are, you can find a system that works for you and your budget.