Medical Alert Comparison > Medical Alert Companies
Searching for a comprehensive list of medical alarm companies? You came to the right place. This is what we do here at MedicalAlertComparison.com, doing the hard work of reviewing medical alert providers so you don't have to. You can read all of our in depth
medical alert reviews
here, but here is an alphabetical list of companies with a brief description: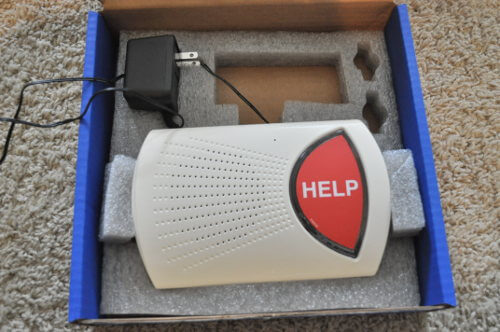 ADT
One of the most trusted names in home protection, ADT can integrate a medical alert system into a larger system of fire, smoke and burglar protection.
Learn more:
ADT Medical Alert Review
Advantage Alert
Advantage Alert's system is unique in that its base unit has two buttons – the usual emergency button, plus a nurse button for situations when you are having a non-life threatening event and just need to talk to a nurse for reassurance. You can also use that button to get answers to basic medical questions.
Learn more:
Advantage Alert Review
Alert 1
Alert 1 is one of the many medical alert companies that offer basic no-frills protection. That is certainly not a bad thing; it is a solid company that will give you the 24 hours a day, seven days a week monitoring for which you are looking.
Learn more:
Alert1 Review
Alert USA
Alert USA says it "guarantees" the lowest prices in the industry for monthly monitoring. So if controlling costs is important to you, this could be the company to choose.
Learn more:
Alert USA Review
Bay Alarm Medical
If longevity in serving customers is important to you, then Bay Alarm Medical might be your choice after sifting through the medical alert companies. Bay has been in business for some 65 years, offering quality service at competitive prices.
Learn more:
Bay Alarm Medical Review
Connect America
The established pharmacy chain CVS chose Connect America out of all medical alert companies to provide its medical alarm services. So if Connect America is good enough for CVS, it should be good enough for you.
Learn more:
Connect America Review
Fall Alert
Fall Alert has received an A+ rating from the Better Business Bureau and has been chosen as the best medical alert system in the United States.
Learn more:
Fall Alert Review
LifeFone
The base unit of the LifeFone system can also act as a speaker phone, so you do not have to get up out of your chair to answer the phone – just press the button on your pendant to activate it. A handy little feature.
Learn more:
Lifefone Review
LifeStation
Lifestation is one of the most popular medical alert companies – it claims its website ranks among the top in searchers of people looking for information about medical alert devices.
Learn more:
Lifestation Review
Medical Guardian
A leader in the industry, Medical Guardian is at the cutting edge of technology thanks to the fact that it was established in 2005, and thus not tied to the technology of the past.
Learn more:
Medical Guardian Review
MediPendant
MediPendant offers a feature that very few medical alert companies have – the ability to talk to and hear the monitor directly through the medical alert pendant. No more straining to hear the base unit from another room and no more screaming so the monitor can hear you.
Learn more:
Medipendant Review
MobileHelp
MobileHelp says it is the only medical alert company that allows you to use your system away from home. A small mobile unit that you carry with you contains a GPS device that allows a monitor to pinpoint exactly where you are and dispatch the closest ambulance, if that indeed is necessary. It is also the only system that works without a telephone.
Learn more:
Mobile Help Review
Phillips Lifeline
In addition to being one of the top medical alert companies, Phillips Lifeline offers something that no one else does – fall detection. When your alert pendant detects a fall, a call is automatically placed to the monitoring center. Other companies say the technology is unreliable, but Phillips says it has perfected nearly it.
Learn more:
Lifeline Review
Rescue Alert
Rescue Alert is set apart from other medical alert companies because it lets people buy their equipment instead of paying a monthly rental fee, which is included in the prices from most other companies.
Learn more:
Rescue Alert Review
Compare Medical Alert Companies & Offers Today!
LEARN MORE