BLOG /
Medical Alert Systems
An Independent Lifestyle – The Number One Concern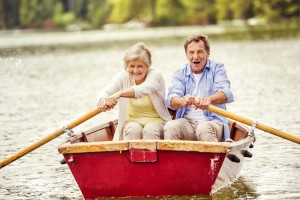 Many seniors grapple with health issues that make it difficult for them to maintain the same level of independence they enjoyed in their younger years. This loss of independence is often one of the most difficult parts of the aging process, and many seniors struggle to find ways to live as independently as possible without creating a risk to health and safety. Many seniors and their families and caregivers have found that using a medical alert device has given them greater peace of mind while maintaining independence.
An independent lifestyle means different things to different older people, but the primary concern is to stay safe and healthy, no matter how you choose to spend your time. A medical alert device can help to bridge the gap between the desire to live independently, and protecting against various health risks that can occur at home or while out and about, such as heart attack, stroke, a fall, or other problem. The speed with which medical help arrives is the critical point in surviving a health emergency, and these devices work to get help on its way within a few short minutes.
Staying Safe with a Medical Alert Device
Medical alert devices can allow seniors to stay safe while maintaining an independent lifestyle by ensuring that help just the push of a button away. These wearable devices typically come in the form of a bracelet or pendant, and are equipped with a button that can be used to summon help in an emergency. Many devices are equipped with a speaker and microphone so that the senior can speak directly with the operator, who will connect them to emergency services or a pre-programmed neighbor or family member. In the case of an accidental fall or other injury that leaves the senior unconscious, or unable to get up and walk to the nearest telephone, a medical alert device be the only way to get help.
Our extensive review page goes over some of the differences between major medical alarm devices. Innovations have been made to improve battery life and make devices waterproof, so that they can be worn in the shower or bath (where seniors are at increased risk of slip and fall accidents). Many devices are now equipped with GPS locator technology, a crucial element for seniors who experience memory impairment, and some of the newest models even offer automatic fall detection, which calls for help when a sudden movement is detected, even if the senior is unable to reach the button.