BLOG /
Medical Alert Systems
Bay Alarm Medical Alert Update
When we first reviewed the Bay Alarm Medical alert system, we were very impressed with the overall service. There was one thing we considered a shortcoming, however –customers needed a traditional phone line to use the system. Not any more.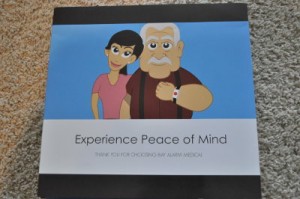 Bay Medical Alarm now offers a base unit with cellular technology built right in, so a phone line is no longer necessary. The option does cost a little more but for those who do not have an existing telephone line, it is far cheaper than having a new line installed.
Cellular service is also safer. If for some reason a traditional phone line is damaged, the medical alert system is rendered useless. Cellular service is far more reliable in that regard.
The system is powered by the AT&T cellular network, one of the largest cell systems in the nation. So you know it will be there in the event of an emergency.
While Bay Alarm Medical is on the cutting edge of technology, one service it still refuses to offer is fall detection. That is not unusual; only a handful of companies offer the controversial service.
Bay and most other companies just do not think the technology has advanced to the point of reliability. Bay Alarm Medical says it has tested several different fall protection systems and they just do not measure up to the company's standards. It points to too many false alarms and failure to detect all falls as the reasons.
Bay says it will continue to develop and research fall protection systems in the hopes of offering a quality system to its customers.
Bay Alarm Medical is one of the top medical alert providers in the nation, having protected seniors for nearly seven decades. If you want excellent protection at competitive prices, you cannot wrong with Bay Alarm Medical Alert Systems.
Get a Special Offer on Bay Alarm Medical Alert Today.