BLOG /
Medical Alert Systems
First Alert Devices for Seniors to Get Emergency Help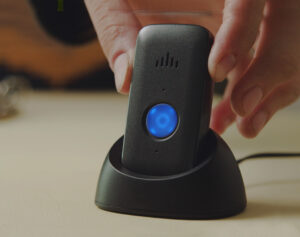 Who wouldn't get worried about finding their grandma gone without a word for her casual walk? Wouldn't you want to know her whereabouts as quickly as possible? Things would have been different and peaceful if she carried a first alert device with her.
Parents and grandparents often leave the place to stroll around for a bit, leaving you in worry to discover that they have forgotten their cell phone (yet again). In such circumstances, what should you do to protect them and save yourself from panicking?
Having a device to send out first alert will save you from worrying about the moody, untraceable casual strolls of the elderly or any unforeseen medical event that may transpire.
We bring you some of the incredible medical guardian gadgets that help you keep track of your loved ones and ensure to get all necessary emergency aid via smart and portable medical alert devices.
What Could Serve as A Remarkable First Alert?
Markets have a variety of medical alert systems, but when it comes to living life without limitations, no medical alert can match the promising quality and features of Medical Guardian.
The company's devices are known to work fabulously. It is an extraordinarily remarkable first alert device provider primarily for the seniors to ensure emergency aid of all sorts just one touch away from them.
Use a first alert medical alert system and keep track of the whereabouts of your loved ones. Your senior family members can easily carry the medical alert systems since they do not provide inconvenience of any sorts.
What Does Medical Guardian Offer as A First Alert Device Provider?
The first alert devices are an innovative way of ensuring medical help for your loved ones. It offers a wide range of features that helps to keep you and your family safe as they grow older.
The extended battery life, water resistance, ease in carrying, lightweight in-home appliances, GPS tracking, fall detection option, and more such aspects make Medical Guardian one of its kind. Some of the top essential features of the brand are listed below:
24/7 availability of both emergency and nonurgent services just one touch apart
Gives you a range of options and type of help you need
Enables you to share the same first alert system with your loved ones
Makes monitoring easy via cellular and land-line options
GPS potentials to trace the location with high precision
Resistance to water does not hinder its operations even in damp territories
Extended battery life of up to 5 days keeps you from losing track at any time
Can be worn around the neck or wrist to ensure ease of carrying
Supplementary neck and wristbands for roommates, couples, and parents — in the case of the elderly, they can be shared among the kins
Usage of 4G network to ensure robust connectivity without worrying about disconnection
Comprehensive area coverage up to 1300 feet
Apart from a long list of incredibly unique features, the ones that make the brand unparalleled to the rest, this first alert for seniors in emergency circumstances provides us with highly innovative first alert gadgets.
Read further to explore what kind of devices Medical Guardian offers and why they are so well-known.
What does Medical Guardian offer as first Alert Medical Devices?
The remarkably astounding first alert gadgets include:
●     Mini Guardian
The smallest and the smartest mini guardian ensures that no medical alert system can be paralleled to this.
The lightweight and portable, water-resistant mini guardian saves you from having the traditionally sturdy medical alert systems.
Key Features include:
Advanced tracking via Wi-fi and GPS with high precision location data
Long-lasting battery up to 5 days to ensure no connection is lost throughout
Noise reduction and cancelling capabilities with high-resolution speakers to enable you to stay connected with the emergency service providers
Affordable and easy to carry
●     Freedom Guardian
The sleek design, the next-gen revolutionizing smartwatch, is all about advanced functions and features. Some remarkable features include:
High-Resolution Touch Screen
Vibrant HD display
Durable wristband with fancy looks
Keeps you updated on your medications and alerts you when you need to take a dose
GPS location tracking with Wi-Fi
Keeps you updated on the weather
You will love this first alert gadget and won't forget to get it on before you leave for your casual expeditions. No one would even know that this stunning wristwatch isn't an ordinary one but a medical alert device.
●     Classic Guardian
Are you a land-line user? If yes, then this is a perfect medical alert device for you. The classic guardian is the most cost-friendly device that the brand offers.
With less than a dollar per day, classic guardian lets you call for help with a radius coverage of 1400 feet in any direction. Key features include 32-hour battery backup and wide area coverage ranging from about 1300-1400 feet.
●     Mobile Guardian
This is a portable medical alert device that you can carry wherever you go. It offers you:
Connectivity via cellular data
350-400 feet area coverage
24-hour battery life
Help's one-touch apart
GPS capabilities
●     Home Guardian
Cellular monitoring makes Home Guardian by Medical Guardian different from the conventional medical alert systems. It is wireless, so you won't have to get tangled around the wires and covers a wide area ranging up to 600 feet. Battery life has a 32-hour backup.
●     Active Guardian
Another smart gadget is the active guardian. This is an all-in-one medical alert gadget that enables you to carry it, wear it, and never ceases to work due to the absolute protection features.
Key Features include:
Extended battery life of 5 days
Fall detection mode
Limitless area coverage
GPS and Wi-Fi enabled
High precision location tracking
The Overview!
Devices to send out first alert grant you to live your life without caring about any limits as you grow older. Be worry-free to explore places on your own, stroll around casually whenever you feel like it, without worrying about keeping others informed or losing track of your whereabouts. Let a first alert sending device be of assistance wherever you go.
With remarkably innovative, easy to carry, water-resistant with extended battery life, first alert gadgets such as Mini Guardian, Classic Guardian, Home Guardian, Freedom Guardian, Mobile Guardian, and Active Guardian enable you and your loved ones to go as far as 1300 feet without worrying about getting lost. It is when medical guardian plays its role to keep track of our location, keeping us safe, and reaching out for help that includes:
Medical aid
Reaching out for the police
Alerting Fire Fighters
Don't wait to find the right medical alert products to be of assistance to you.  We recommend Medical Guardian for their innovative, brilliant first alert gadgets that not only keep track of your loved ones and your whereabouts with high accuracy, providing you with strong connectivity, but also make it easy for you to reach out for any kind of help in a matter of seconds.
See Medical Guardian Medical Alert Reviews