BLOG /
Medical Alert Systems
History of Medical Alert Systems
Burglar alarms have been around pretty much since the dawn of time — dogs were used to protect households, barking when an intruder was near. Obviously technology has gotten better since those days. And those advances helped lead to the invention of medical alert systems.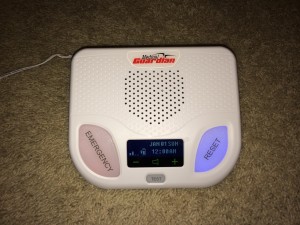 The invention of the first medical alert system is credited to a German named Wilhelm Hormann. His early 1970s "Hausnotruf" is very different from today's medical alert system. Hormann hoped to use his system to relay urgent biomedical data, as well as the social communication commonly used today. In 1980 a German company was able to realize some of Hormann's dreams.
However, the Americans beat the Germans once again. In 1975 a California company called American International Telephone Corp. offered a medical alert system similar to Hormann's. It featured a person wearing a medical pendant that when pressed, would automatically call a series of preprogrammed telephone numbers.
It was not until the 1980s that today's system with a live, medically trained operator was instituted.
Medical alert systems came into everyone's consciousness in the late 1980s and early 1990s with the introduction of the "I've fallen and I can't get up!!" lady. The television commercial for a company called LifeCall took the nation by storm. It turned a very serious and potentially tragic moment into a punchline. But along the way it educated the public on exactly what a medical alert system is and how it could save your life some day. The entire industry owes a debt to "Mrs. Fletcher" and the actress who delivered the line so perfectly.
Today's medical alert systems are highly technologically advanced. In addition to being completely wireless (except for the power cord on the base unit), there are also systems that are mobile. Built-in GPS and cellular technology allow you to be covered everywhere you go.
We've come a long way from barking dogs and the dream of one German fellow.