BLOG /
Medical Alert Systems
Home Alert Systems Have Come a Long Way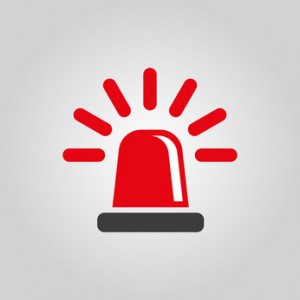 Advances in technology have changed our way of life in the 21st Century, and home alert systems are no exception. Senior citizens who choose to live independently can do so more safely now than ever thanks to new technology and home alert system features.
Mobile Medical Home Alert Systems
In the past, home alert systems had the disadvantage of being operational only within the home. New mobile systems with cellular service and GPS are now available to provide protection within the home or wherever life takes you. The mobile unit functions as a base station at home and travels easily in a pocket or purse away from home. In an emergency, a senior can push the button on the unit or on a medical alert bracelet or pendant to activate two-way communication with an operator. This is an important development for active seniors who spend time out and about.
GPS Tracking in Home Alert Systems
GPS tracking allows monitoring service operators to pinpoint the location of a senior in trouble and send emergency assistance without delay. This can make a critical difference in the speed of emergency medical response if the senior is away from home and unable to give the dispatcher an exact location or address.
Fall Detection Technology
Fall detection is a new feature available in some home alert systems that can help protect against one of the greatest health threats to seniors. According to the Centers for Disease Control and Prevention (CDC), 2.8 million older Americans are treated in emergency rooms for fall injuries every year. Fall detection technology includes special sensors in a pendant that detect when a fall occurs and automatically alert the monitoring service. With this safeguard in place, help will soon be on the way even if the injured senior is incapacitated and unable to push the button on the pendant to activate the system.
Better Protection with New Home Alert Systems
Overall, new technology in home alert systems means better protection for seniors and less worry for the people who love them. Check out our comparison to find the features you or your loved one need for better protection in a home alert system.