BLOG /
Medical Alert Systems
Getting the Most Out of Your Retirement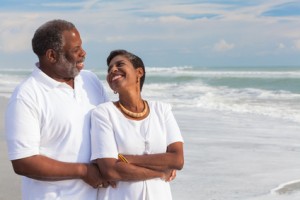 Retiring baby boomers are one of the fastest growing segments of the society, and are different from the retirees of the past. Rather than choosing to spend the "golden years" puttering, modern seniors are active, engaged, and fully determined to get the most out of their retirement years.
Some of the happiest seniors are engaged in these activities:
Mentoring: Sharing the skills gained over a lifetime of work through mentoring programs can not only keep your mind sharp, your advice and assistance can guide young people in a way that schooling can't achieve.
Part-time work: Finding a part time work activity, keeps you interested and engaged with the world around you.
Joining new groups: Whether church, book club, exercise or other group, joining with others with similar interests makes life more fun, and creates new social opportunities.
Hobbies: Now is the time to get to work on the hobbies you love, and get the creative juices flowing.
Volunteer work: An endless array of worthy volunteer opportunities to which you can devote time and energy to help make our planet a better place.
Family time: Now that you are free from the nine-to-five grind, you have ample time to spend with family, whether locally or travelling for visits with those who live at a distance.
Staying Healthy
While staying active is one of the most effective ways to maintain a youthful outlook on life, the retirement years can include a range of health concerns. Rather than restricting your activities due to worries about a fall, heart attack, stroke, or other health risk, medical alert systems make it possible to go about your daily life with a higher level of confidence.
New Technology in Medical Alert Systems Means Greater Freedom
The latest generation of medical alert systems offer more than ever before, and travel with you. These systems have the advantage of using satellite technology to pinpoint your location should you suddenly require medical help. While the older systems remain useful and can be less expensive, most only function when the person is within range of the base. Once you hop in your car, or move outside the range of the system, you are left unprotected. Mobile systems now available go with you, and can offer greater protection for seniors who are involved with activities outside the home.
The traditional types of medical alert systems are still available, and appropriate for people who spend most of their time at home or in the yard. For active seniors, mobile medical alert systems make more sense, as they provide instant contact no matter where your day takes you.
Added features such as an automated "fall alert" make the new systems even more effective, as an automatic alert is sent – important in cases in which the person is rendered unconscious. Stay active, and keep your health concerns at bay with medical alert systems specifically for those with an active lifestyle.
You can find the perfect brand that matches your needs by looking over the range of new features offered by reading reviews of medical alert systems. Simple graphics outline all the features offered, making it easy to determine which brand and style will give you the confidence you need to continue with an active lifestyle over your retirement years.