BLOG /
Medical Alert Systems
How to Find the Best Medical Alert System for Active Seniors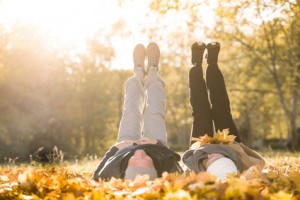 More and more seniors are remaining independent and leading active lives into their golden years, and modern medical alert systems incorporate features for those who are more active. Technological advances in the medical alert industry have made it possible for seniors to get the protection they need while providing peace of mind for their loved ones that help will be on the way in the event of an accident or fall. Sixty percent of seniors want to live out their lives in their own homes, and finding the best medical alert system for their needs can make independent living safer.
Features to Consider for Active Seniors
Some medical alert systems require a home base and have a limited range, but these systems will not be appropriate for those who often leave home for various activities. The range of the system is a critical point in choosing a home unit, and it is important that you read medical alert reviews carefully before selecting a system. The range for a home unit ranges from approximately 300 feet to roughly 600 feet, depending on the system. Those who spend time out of doors in the garden or yard should ensure that the system chosen has a wide enough range of service.
Additionally, GPS tracking technology is another key feature for seniors who live a more active lifestyle. A wide range system functions only when at home. GPS technology is a feature that can pinpoint the person's exact location, saving crucial moments in a medical emergency. These mobile units are convenient, light, and small, and are merely slipped into a pocket or purse when outside the home. For active seniors, a mobile system provides protection should the person be rendered unconscious or injured.
Increased mobility for seniors can bring a higher risk of a fall. Thankfully many systems now offer advanced fall detection technology. This new technology includes a sensor in the pendant, which can identify a fall and will send an automated message to alert medical emergency services. Fall detection is invaluable to active seniors who may be immobilized or even unconscious after a fall.
Making the Right Choice
Every senior citizen needs the most appropriate medical alert devices to fit their needs, but each system has different features. For seniors who have made the decision to remain active and independent, it is vital to make the right choice. Read medical alert reviews to clearly see what features are available and to help find the best medical alert system for you or your loved one.