BLOG /
Medical Alert Systems
How to Get a Free Medical Alert System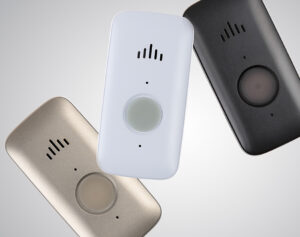 Read this article to learn how to get a free medical alert system for you or a loved one.   Many medical alert companies charge different prices for their medical alert device, some prices are more the equipment than others, and some are more per month depending on what services you get included in your system.
It is possible to buy a medical alert necklace, button, or pendant without a monthly fee.  However, the system won't be activated.  In order to get the device activated and connected to emergency services such as EMS or ambulance services, it needs to be activated.   The good news is that with WIFI and GPS Enabled medical alert devices, you or a loved one can go wherever they need to.  In the event of a fall or medical emergency, they can get located at one press of the button with an around the clock 24/7 connection to get emergency help.  Falls are becoming more common as seniors age, as the CDC reported that 1 in 3 seniors fall each year.  Fortunately, the medical alert device can detect a fall automatically and get connected to authorities.   Fall detection capabilities have improved drastically for seniors in recent years and they are very important as sometime aging elders have a tough time getting up after a fall, especially if a bone has been broken.  This can be traumatizing and very scary when you can't get up and are living alone with no one to help you up.   This is why it's better to get a fall alert device sooner rather than later for you or your loved to ensure peace of mind and all day protection at home and on the go.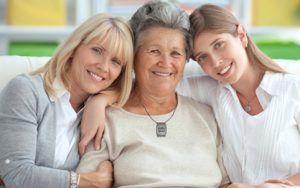 Medical alert companies do not accept any form of insurance for your medical alarm device, which means that medicare or medicaid doesn't cover the emergency system.  There are also no options to get a personal emergency response system with no monthly cost.   However, due to increasing demand for these systems and increasing competition among companies including Medical Guardian, Aloe Care Health, Lifefone, and others, it is now possible to get your medical alert necklace, pendant or bracelet absolutely free of charge.   This can save you hundreds of out of pocket costs to get and activate the equipment.   All you need to do is tell the medical alert company where to ship the product and shipping is also included.   In addition, if you want to get the system activated, you can start by getting a 30 day trail at no fee as well.   This will let you test the system, try it out, wear it, take it with you on walks or with friends and see how you like it.  You can even press the 24/7 emergency call button to run a test to ensure that the system is working properly, that way you get the ultimate peace of mind that in the event of a medical emergency or devastating fall, you will have EMS and rescue services dispatched to your exact location at any hour of the day.   This is especially helpful for seniors or elderly individuals who may have medical conditions or complications that could make it hard for them to get up after a fall.
Here is a list of everything that is included:  
Hurry – Free Equipment & 30 Day Trial on the Mini Guardian or Mobile 2.0!

Ground Shipping + Activation + LockBox with Annual Orders Included.
No Long-Term Contract Required and Free Installation. Lifetime warranty with 24/7 U.S-based monitoring
Largest selection of products – starting under $1/day
To Get Your System Today at No Charge From Medical Guardian – Simply Call 800-369-4600
Hurry, as this promotion will not last long.  It's important to mention the promo code "MACFREE" to claim the offer.  
You can also review and research the best medical alert systems here.  Or redeem this special offer faster by calling 800-369-4600. 
We hope you and your family has tremendous peace of mind for years to come and stays safe knowing they are protected and will have the right support should something happen.  Nothing is worth more than security, safety, and health.  A medical alert system can give you or your loved one that security so you can go out and enjoy your life.
Sincerely,
Mark