BLOG /
Medical Alert Systems
Medical Alert System Latest News
Like every other industry, technology for medical alert systems is constantly changing, almost always for the better. It is all designed to keep you as safe as possible in the event of a potentially life-threatening emergency. Here is the latest news in the industry.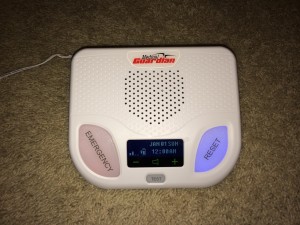 The most exciting new medical alert system technology is the mobile device. This small device allows you to have monitoring wherever you go. No longer is your system tethered to your house.
You just drop the unit, about the size of a deck of cards, into your bag or pocket. If there is an emergency, just press the help button on the device or the button on your alert pendant. Using cellular technology, you will be able to communicate with a monitor. If you do not know exactly where you are, never fear; built-in GPS technology will tell the monitor where you are and where to send help.
Another advance is that systems can now be completely wireless (except for the power cord). Base units come with cellular service built right in, so there is no need for an old-fashioned and expensive telephone line.
The advantage to this is that many consider cell service more reliable than wired systems, so the chances that your system might go down are reduced. Also, the base unit can go virtually anywhere in your house instead of having to sit near a telephone jack.
Fall protection is another exciting addition to a medical alert system. With such a system, sensors are placed in your medical pendant so if you fall down, it is detected and a call is automatically placed to the monitoring center. If your injuries have left you unable to respond, help will be sent immediately.
A medical alert system was always a life-saving device. Now it is even better.