BLOG /
Medical Alert Systems
Seniors Should Stay Home To Avoid CoronaVirus
By Mark Berman |
6153
Views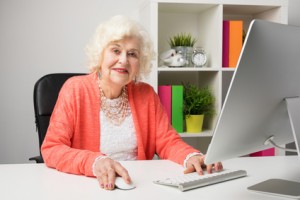 With the recent pandemic of the COVID-19 CoronaVirus spreading around the world and the United States faster than any virus or epidemic we've ever seen in the last century, seniors are in the high risk age group and should stay at home during this time.  It's not known for sure exactly how the CoronaVirus spreads and why Seniors are the most at risk demographic.  While there are many theories, what is known is that seniors and people with underlying health conditions are fairing the worst outcomes.
In New York state, Governer Cuomo stated that 20 percent of of people on ventilators unfortunately don't get off of them and the longer people need to stay on a ventilator, the worse the outcome.   Considering how serious this virus spreads to the lungs causing swelling and pnemonia in both lungs, its very important that seniors stay at home and use social distancing at this time.   Even after the CoronaVirus is said to have stopped, it's important that the elderly be cautious as it's possible the COVID-19 virus could return in the fall time.  Staying at home isn't the easiest thing to do and can get cumbersome and boring.  Therefore here are some tips for seniors staying at home whether alone or with a loved one:
Try to get enough Vitamin D either through a supplement or better yet getting some sun.  Open your window in the morning and get much needed sun to keep your immune system strong.
Don't forget to move around.  It's important to move as much as you can during the day – walking is a good thing and if going outside for walks is not recommended – then doing aerobic exercise or yoga, and even walking around your house will help your body.
If you do go outside, wearing a mask or something covering your face is a smart idea.
When getting Groceries or ordering food to your house, try to order online so you don't need to go out to the stores.  There is an app called Shipt or Instacart where you can order to your home.  The app is very busy at this time so keep your items in your cart and keep checking the app until a delivery time opens up.  When it does, get enough groceries to last you through this crisis as far out as it may go.  When taking any groceries, packages, or take-out food into the house – be sure to take all precautions necessary by washing food, wiping down plastics with a disinfecting as the virus can live on surfaces for some time.
You can get a Medical Alert System in case you have any emergency at home, to ensure you can get immediate medical help from EMS to your house.
Hope these tips are helpful and we will continue to monitor this virus and provide updates for our aging population to protect our loved ones, parents, and seniors during this time.
If you have a parent who is a senior, it's always a good idea to ensure they have a medical alert device.  There are devices with GPS tracking, watches and bracelets to wear, medical alert necklaces and pendants, and many ways seniors can press a button in the event of a fall or health emergency to  get the immediate attention they need.