BLOG /
Medical Alert Systems
Medical Guardian Mobile 2.0 Review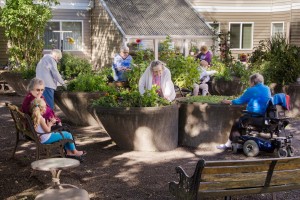 The quick-to-act, user-friendly, works like magic, the ultimate life-saver Medical Guardian Mobile 2.0 is all set to make our lives worry-free, easy-going, safe, and secure.
One of the challenging aspects of life is ensuring medical assistance without having to struggle for it much. What could be better than a device that keeps your security just one touch away?
Medical Guardian Mobile 2.0 Alert System is a new way of ensuring a fool-proof and full-fledged security alarm system for not just the elderly but everyone. The medical organization has found a way to help make medical assistance accessible to the senior citizens as well as anyone in need of medical help, regardless of their whereabouts.
Synchronized with wristbands and necklaces provided along with this Medical Guardian alert mobile version 2.0, the device ensures your complete safety with remarkably long battery life and strong resistance against the water.
Whether you accidentally drop it in the water or you are gone for more than 3 or 4 days, this device still ensures your safety while providing valuable piece of information such as your location to the concerned personnel via GPS, Wifi, and LTE.
So, what are the fascinating features of this device?
What Features Does This Medical Guardian Alert Possess?
The intelligent security alert system is known for its remarkable features, including its size and weight. This lightweight device can easily be carried anywhere since it can be clipped with your items of clothing.
You can easily access the device with smart voice control and a single touch that enables users to not only access it without hassle but also ensures rapid action relating to medical assistance.
Most security alerts may malfunction due to getting damaged or water reaching its system. This device rescues you from worrying about water making its way to the system of this device.
The Medical Guardian alert is robust and water-resistant. So even if you drop it in the water, your whereabouts will still be traceable, and voice control will enable you to seek help immediately.
The wristband and necklace that come along with this medical alert device are synchronized. This means that the device can be accessed by using your wristband or necklace. With the help of synchronization, avail help of any sort in minutes regardless of your location.
It also saves you from locating them or guiding them about your site since the security services providers will track you down in a matter of seconds. Some other specialties that this medical guardian alert device possesses include:
A remarkably long-lasting battery life that extends to 5+ days
Locates your whereabouts with high precision data using GPS, LTE, and Wi-fi
Allows access through various devices due to synchronization
Lightweight makes it easy to carry it around with you
Can be attached to a piece of clothing you wear
One-touch easy access and device monitoring
How Does Medical Guardian Mobile 2.0 Alert System Work?
This medical device is straightforward to access. It enables you to access medical and security help available for you 24/7 by pressing a single help button. If you drop it somehow, then the fall detection feature enables it to contact the authorities for you automatically.
The connectivity is robust and ensured via the fastest 4G network. This makes this device much more reliable and rapidly connects you with the authorities without facing connectivity issues. It makes you feel calm and makes you believe that you are not alone due to a strong 4G connection.
Your options are not limited. This means that the device lets you connect with the authorities and request any kind of help that you require. Your options include:
Medical Assistance
Fire Department
Mental health care
Police or security forces
Member of Care Circles for your aid
These features and options make it a remarkably reliable and #1 medical alert choice.
What Are the Specifications of Medical Guardian Alert Mobile 2.0?
General specifications include:
A lightweight body that weighs no more than 1.7 ounces
Consists of a Lithium-Ion powerful battery
Extends to a height of 2.6 inches
Width measures to 1.5 inches
Sleek and robust body
The Bottom Line!
As remarkable and robust this medical alert device is, it is not only best for the elderly but people of all ages. If instructions provided with the device are followed accurately, then the device works absolutely best.
People are pretty satisfied with their experience as they get exactly what they were promised about this device. The quickest way to get the help of all sorts via a single touch and smart voice recognition enables you to be secure and healthy wherever you go.
Your security is ensured via a strong 4G connection, making your whereabouts traceable in the nick of time. Medical Guardian Alert Mobile 2.0 is a new-generation method of providing all necessary safety assistance to the users with a single touch and easy-to-access system.
Read More Medical Guardian Reviews Here