BLOG /
Medical Alert Systems
Personal Alarm Systems
There are various types of personal alarm systems, but they all have one goal — to keep people safe.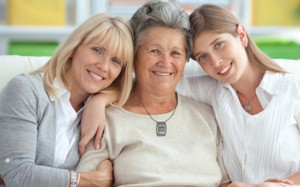 Medical alert systems are personal alarm systems designed specifically for the elderly. In the event of medical or other types of emergencies, seniors only have to press the button on their medical pendant and a call will be placed to the central monitoring facility. An operator will communicate with the senior and determine if help is needed. If so, an ambulance will be dispatched to the senior's home.
Such a system provides the peace of mind that even if they live alone, seniors are not truly alone; there is always a backup. It also provides relief to children of the elderly. They do not have to constantly check on their parents, fearing that they are lying helpless on the floor following a fall or a medical emergency.
Other types of personal alarm systems are burglar alarms. They do exactly what they are supposed to do — deter burglars from breaking into you home. If they do decide to break in, an ear-piercing alarm will sound and a signal will be sent to the monitoring center. If it is not a false alarm, police will be called to respond to the house. If the burglar is stupid enough to still be there, cops will nab him before he can steal your belongings. Or worse, harm you or your family.
Again, a burglar alarm offers peace of mind. No house is immune to a break in, but having these types of personal alarm systems make it less likely that you will become a victim.
Many of us like to do things ourselves and go through life alone. But It is always a good idea to have a little help. Backups like personal alarm systems are unobtrusive ways to stay safe.