Pros & Cons of ADT Medical Alert System
When choosing a medical alert provider, you can do worse than going with the industry leader, and that would be ADT. But like every company, ADT is not perfect. Here are some pros and cons of going with an ADT medical alert system.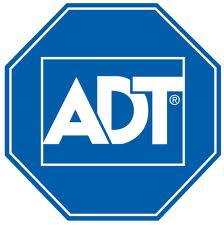 The obvious advantage is reliability. ADT has been in business since 1874. It started in the telegraph business but moved into home protection in 1910. It operates in 35 countries had has 6.5 million customers in the United States and Canada alone. That number includes burglar alarms in addition to ADT medical alert systems.
Because of its size, ADT is able to operate four monitoring centers in the United States. Most medical alert providers have only two.
ADT medical alert systems are on the cutting edge of technology. ADT is one of the few companies which offers fall detection. It also has a base unit that has built-in cellular technology so you do not need to have a traditional telephone line to use the system.
ADT's pricing is competitive with the rest of the industry. It also offers a price lock guarantee that ensures that your monthly monitoring rate will never go up. Sometimes  this is offered on a limited basis, so check our ADT Medical Alert website for the latest offer.
There are some downsides, however. ADT charges an activation fee, which many companies do not charge. There is a plan with free activation but you have to pay an installation fee. And you have to sign a one-year contract; other companies do not require any contracts.
The ADT website is also a bit frustrating because it does not give enough information. You have to call to get more, at which time you have to provide your personal information to ADT. In the Internet age we are used to having information out fingertips. ADT needs to change this.
But these cons are minor compared to the high-quality service an ADT medical alert system would provide.