BLOG /
Medical Alert Systems
The Baby Boomer Generation of Seniors is Different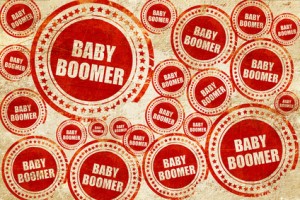 According to the Population Reference Bureau, the life expectancy in the U.S. increased by 11 years, from 68 years in 1950 to 79 years in 2013. With medical advances, people are now living longer lives than at any time in history. By the year 2030, the population of seniors 65 years and older will have ballooned from 39.6 million to 72.1 million.
And while today's seniors as a whole may be healthier than their counterparts 50 years ago, they still suffer from age-related conditions, such as diminished muscular strength, deteriorating immune conditions, and general weakening of their physical and mental health. They may be living longer, but they are still susceptible to difficulties that plague older people. This group of seniors is also far more interested in continuing to live an independent lifestyle than earlier generations.
Medical Alerts Provide Seniors with Emergency Help Wherever They Are
Luckily, there are now systems that can send medical alerts right away to trained emergency response call centers whenever a senior suffers a fall, heart attack, stroke, or another medical emergency. With medical alert systems, seniors are now much more able to live on their own, actively and safely.
Medical alerts refer to the various emergency detection systems for the home as well as being mobile. You usually either wear a pendant or a bracelet that features an emergency call button. If there is a fall or other crisis, pushing the button sets into action an emergency response team. Two-way communication is possible via the system between you and trained emergency response operators.
Some systems enable medical alerts for short range only, such as in the home. Others operate with much wider scopes, allowing for more active seniors to leave their homes and engage in various activities. Additional accessories include fall detection, where the operators and emergency services are alerted without the person even having to push a button. GPS technology makes locating an injured or unconscious senior very precise – increasing safety radically.
Which System to Choose
Now seniors and their loved ones can feel relieved and confident that help is immediately available should a medical emergency arise. Review the multiple choices available to find which medical alert system is the best for you.