BLOG /
Medical Alert Systems
A Safe, Happy Retirement
By Paul Gamber |
2751
Views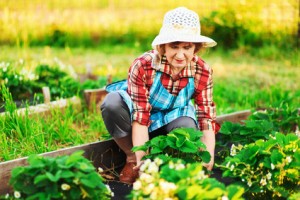 Now that you are retired, you may be looking forward to doing many activities you didn't have time for when you were working. More gardening perhaps; that woodworking hobby you've always wanted to set up in your garage; or joining the millions of retirees who now have time to travel the world.
But getting older brings some problems. Seniors age 65 or older statistically have more accidents and illness than those younger. With today's medical alarm systems and technology, however, you can glide into retirement with no fear, and a real sense of safety.
Seniors Can Stay Active Without Fear
With the right medical alarm system suiting your needs, the advantage is twofold. The first advantage is being able to receive immediate help if you suffer an accident or other health-related emergency. The second, more personal advantage is the elimination of fear, knowing you have such a system right at your fingertips. Many people in their later years hold themselves back from pursuing interests and adventures for fear that they may have such an emergency.
Medical alarm systems operate with a simple device with an emergency button on a pendant or bracelet. When pressed, it makes immediate contact with a trained, on-call operator. The system allows two-way communication between you and the operator, who can summon emergency responders or contact a friend or relative if you have an accident. For example, if you have a fall (the most common cause of injury in aging baby boomers), you can get help immediately.
Medical Alarm Systems—Changing the Face of Retirement
A medical alarm system can be used just in the home, while others have larger ranges that could include the yard, the neighbors, or any location in the country. If you are an active senior, there are small, portable systems you can take with you to the tennis court, grocery store, or on your road trip. Whether you have a fall, a heart attack, stroke or any medical emergency, you will receive the critical medical care you need within minutes.