When you think about any kind of home protection system, the first name that might come to mind is ADT.  And no wonder — ADT has been in business since 1874 and is one of the most trusted names in home security. It also offers home health services, and not surprisingly, the ADT medical alert system is among the best out there.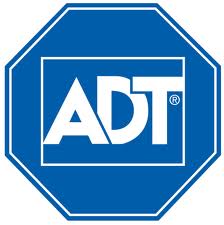 Like every company, ADT offers the basics — in the event of an emergency, a senior would press their medical alert button and speak to a monitor through a base unit. The monitor would then summon an ambulance to the home, if needed.
But the company is on the cutting edge of technology, and the ADT medical alert system can offer more than just the basics.
For example, ADT is one of a handful of companies which offers fall detection. With this option, the medical pendant is equipped with sensors that can detect a fall. A signal is sent to the base unit, which calls the monitoring facility. The senior can then tell the monitor if they need help. If for some reason the fall knocked the person unconscious or unable to communicate, the monitor automatically will send help.
The ADT medical alert system also offers a base unit with built-in high and low temperature sensors. If the temperature rises or falls to unsafe levels, an alert is sent out. This can be lifesaving in the event of a heat wave or a severe cold snap.
If there is one negative about the ADT medical alert system it is that its website does not offer much in the way of details. You have to call and provide your name, phone number and other personal information in order to learn more. In this day and age when we expect information at our fingertips, this is an unnecessary inconvenience.
But if that is the tradeoff for getting one of the best medical alert systems around, it might not be too much.