BLOG /
Medical Alert Systems
Action and Engagement Brings Better Health for Seniors
By Paul Gamber |
2555
Views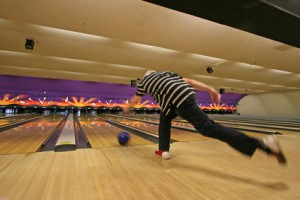 In his retirement, Jack had allowed himself to slow down, maybe too much. His health was starting to slide, he lost track of friends, and he was depressed. He knew he needed to get moving again, lose some weight, and lower his cholesterol. His doctor told him about a senior medical alert system that would allow Jack to become more active while placing emergency medical help at his fingertips if needed. That was all Jack needed to calm his fears about starting an exercise program at 70 years old.
Now Jack has lost weight and enjoys time spent with his buddies at the bowling alley every week. His wife is happy because Jack's health and outlook is much better.  Now he even goes on walks with her several times a week.
The senior medical alert system Jack had installed was key to his improved physical and mental health.
Easy-To-Use Senior Medical Alert Technology
It started with a base unit being easily installed in his home that was connected to his landline (it can also be connected to a cellular service). He wears a wristband that has an emergency call button on it. If he has any kind of emergency such as a heart attack, seizure, stroke, bad cut, burn, or anything, all he need do is push the button. He will immediately be in verbal two-way communication with a trained operator via his system, who will summon emergency help immediately if required. The operator can also contact a friend or relative. Additionally, Jack opted for the system that works even while he's away from home.
Be an Active, Healthy, Independent Senior
If you are 65 years or older and want to live as independently as possible, you should consider installing a senior medical alert system. Knowing you can contact emergency help quickly (and faster than searching for a phone and dialing) takes away a lot of fear seniors have about being more active. Staying active as you age will positively impact your quality of life. Learn about the various features available on the different systems.