BLOG /
Medical Alert Systems
The Most Common Senior Health Risks
By Paul Gamber |
3073
Views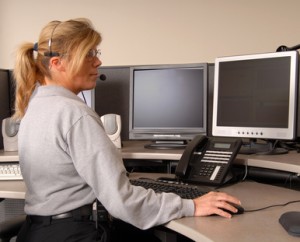 Did you know that falls are the most common cause of injuries in people 65 years and older? These falls too often result in hospitalization as well as death. Current statistics indicate that one in four adults in this age range will experience a fall. Further, once a fall has happened, the likelihood increases that another one, or more, will occur.
Get Help Immediately If You Fall
Today we have fall alert systems for a fast emergency response. These are devices that can send a signal to a live operator if a senior has suffered a fall. A pendant on a necklace or wristband is worn by the person. If he or she falls, the system detects it and alerts an on-call emergency operator who immediately communicates through the system.
A base unit is first installed in the home via a landline or cellular connection, wirelessly connecting to the pendant/wristband device. When a fall is detected, the system allows two-way communication with the operator without having to use a phone. Even if you can't talk, the operator can immediately summon an ambulance, and/or contact your designated relative or neighbor as needed.
Immediate Emergency Response for Any Crisis
There are, of course, other health concerns for seniors besides falls. With aging, there is a greater likelihood of a weakened immune system, heart disease, stroke, diminished eyesight and hearing, weaker bones, and more. The necklace pendant or wristband also feature an emergency button, and when pushed, the operator is alerted. No matter what the emergency, a senior can connect quickly with an operator to get help.
In addition to fall alert systems, some devices also feature GPS capabilities, allowing operators to locate a person faster, whether at home or when out and about. With GPS, you can be in the garden or the golf course, and it will pinpoint your location.
Take the time now to review the different emergency alert systems. Some include fall alert systems, GPS, even medication monitoring. The good news is that whatever level of safety and help is required, there is a system that can provide it.