BLOG /
Medical Alert Systems
ADT Medical Alert System: From Home Security to Senior Safety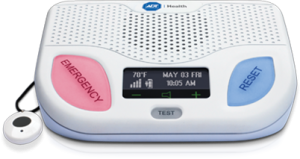 ADT is known for their home security systems – but ADT Health also provides outstanding personal security with high-tech medical alert systems. The ADT medical alert system provides 24/7/365 professional monitoring. For seniors who want to maintain an independent lifestyle, this system can be a powerful safety net, offering protection at home and while on-the-go.
Protection Wherever You Go
The ADT medical alert system offers a mobile option that includes a waterproof pendant or wristband, featuring a personal help button. With a press of the button on the wristband or pendant, two-way communication is established with the ADT monitoring center if a health emergency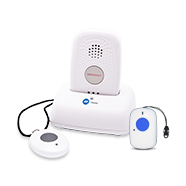 occurs. The ADT monitoring center is staffed with caring professionals who are ready to help every day of the year, including holidays.
The GPS system makes it possible for your location to be pinpointed, and emergency services dispatched. The mobile unit travels with you wherever you go, and is small and convenient. An extended coverage range of up to 600 feet is also available, perfect for seniors who love to spend time out-of-doors working, relaxing, or gardening.
Fall Detection Feature Available
For an added layer of security, advanced fall detection is available. The fall detection feature sends an alert to the monitoring center in cases when the person is rendered unable to press the help button. It requires under a minute for this feature to activate after a fall. This added level of security makes it possible for seniors to get help from emergency services, even if the fall or other health problem has left them unconscious, confused, or unable to speak.
ADT has been in the security business for over 135 years, and has an impressive reputation for service. ADT Health offers these medical alert systems to seniors who live on their own, and need protection from the risks associated with strokes, heart attacks, falls, and other health emergencies. Basic systems are also available which function with a landline in a home setting, with the same outstanding service from caring monitoring center professionals.
You are never alone when you are protected by ADT Health.