BLOG /
Medical Alert Systems
Medical Alert Systems: Choose the Right Features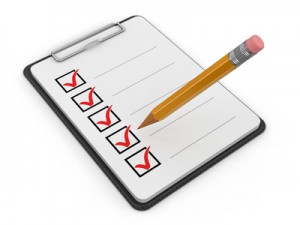 With the baby boomer generation moving into their later years, there has been an increase in medical alert systems released onto the market. A family member may begin the search for an appropriate product for a parent who lives on their own. With so many available options, it can be very difficult to find the medical alert system that has the right features. To simplify the process, go to Medical Alert Comparison, a site devoted to reviewing these products. You can easily see the features provided by the most popular systems. Choosing the right features is not a light decision; in a fall, heart attack, or stroke, rapid response by emergency services can mean the difference between life and death.
What Medical Alert Features Will Best Protect Your Loved One?
Many older people have no interest in moving to a senior facility, and want to live out their years in the home environment where they are comfortable. Baby boomers are no exception – in fact, this generation is made up of independent people who want to make the most out of their remaining years. Many baby boomers are very active, and engage in various activities outside the home, such as meetings, associations, or hobby groups. As a serious medical emergency can occur at any location, it is worth considering a mobile medical alert system. These systems provide a higher level of protection for active seniors. Protection is with you wherever you go.
The System You Choose Could be a Lifesaver
The features of the product should reflect the needs of the person. Some of the more advanced devices on the market offer the following safety features:
Water resistant necklace and/or wristband
Long battery life to protect against power outages
Cellular systems
Landline systems
Wearable mobile systems with GPS
Wearable mobile systems with GPS and fall detection
Fall detection is one of the more recent technological developments in medical alert systems. In some instances, when a person falls, they lose consciousness or are seriously injured and unable to activate the device. To protect against this possibility, fall detection is a feature that automatically triggers an alert in a fall. Many who have safety concerns choose this advanced feature for an added layer of protection. Mobile GPS features allow a user to send an alert no matter where they are. Wondering about what system to use? Read product reviews to get more information and make an educated decision.