BLOG /
Medical Alert Systems
Aging: It's a State of Mind
By Paul Gamber |
4935
Views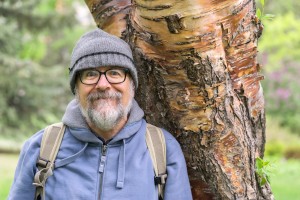 It's a true saying that age isn't a number. It's all about your state of mind and your approach to life. According to survey findings reported by the Pew Research Center, the older we get, the younger we feel relative to our actual ages. Among adults ages 65 and older who responded to the survey:
60% said they feel younger than they are;
32% said they feel their age; and
3% said they feel older than their actual age.
The gap between a person's actual age and the age they feel widens as they grow older. Nearly half of the survey respondents ages 50 and older said they felt at least 10 years younger, while among respondents ages 65 to 74, a third said they feel 10 to 19 years younger, and 1 in every 6 said they feel younger by 20 years or more than their actual chronological age.
How to Feel Younger As You Grow Older
The "real age" of many Baby Boomers is much younger than their chronological age. It's all about your own perception, living life to the fullest, and knowing that you get out of life what you put into it. No matter your age, the following tips can help you have a better quality of life during your retirement years:• Stay physically active: It helps keep you healthier and feeling younger, both mentally and physically.
Eat healthy, nutritious foods to feel better – and look younger.
Explore life: Meet new people, read, travel, and go the extra mile to have a richer, fuller life.
Set goals for the future: Being retired or in your later year does not mean you can't have goals. Now is the time to set personal goals, travel to the places you've always wanted to see, and get involved in new activities.
Appreciate what you have: Whether it is family, friends, pets, nature, or activities you enjoy, take stock of the good things in your life and embrace them to the fullest.
Take Care of Your Health for a Younger State of Mind
There's no doubt that illness, fatigue, medical conditions, and loss of mobility can have a significant impact on how young you feel. It makes good sense to take care of your health, and exercise, eat well, and get medical care to treat and control any health problems or conditions.
Medical alert bracelets can help you protect your health as you grow older. In case of an emergency, with the push of a button on a medical alert bracelet, you can get the emergency help you need right away. Prompt medical attention in a crisis can make all the difference in how long it takes you to get back on track and your life going forward.
Another advantage of wearing a medical alert bracelet is the peace of mind these devices bring. Knowing you can easily have help on the way in case of a fall or other emergency can help free your mind from worry, and relax and enjoy life. This protection provides peace of mind to your family members who may have concerns about your health and safety. Our medical alert reviews provide information about available medical alert bracelets to help you choose the best option and features to suit your lifestyle.