BLOG /
Medical Alert Systems
It Is All In the Attitude
By Paul Gamber |
2681
Views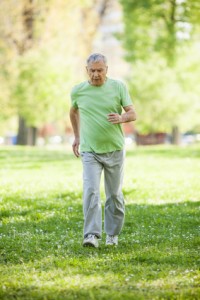 Henry, a 76-year-old, loves to walk and jog. Even at his age, while a bit slower than he was in his 50s and 60s, he keeps up with his friends and gets great exercise. His attitude is largely responsible for his go-getter mindset, and that's a good thing. But along with his drive to stay healthy, Henry makes sure he always has his medical alert system with him, which gives him peace of mind. If he were to suffer an emergency, his alert system enables him to contact help immediately.
Attitude and Medical Alert Systems = Confidence and Freedom
Emergency alert systems today are lifesavers. They all basically connect you to trained emergency operators who can instantly summon help if you fall, have a heart attack, stroke, or some other health emergency. But since every company is different, medical alert system reviews are an excellent way to find out which system would be most appropriate for your lifestyle. With the right system, seniors can go about their lives, remain active, and do so with confidence.
For starters, alert systems devices all feature a basic function: a button that is pushed in an emergency, which alerts a stand-by operator. Microphones in the system allow you and the operator to communicate. The trained technician will then call for emergency responders, or even just contact a friend or relative if that's what is needed. However, when you look over the various medical alert system reviews, you will find that there several differences between products.
These systems can be home based or portable. Usually, you wear a pendant as a necklace or a bracelet, either one featuring an emergency call button. When the button is pushed, you are immediately connected to a live operator. Some systems can detect if you have fallen, and without even pushing a button, send help. You can also get a system with GPS capability, which tracks your exact location, at home or wherever your activities have taken you. That way emergency responders can find you even more quickly should a health emergency occur.
Even with a positive attitude, getting older has its drawbacks. Diminished strength, balance issues, and other conditions make seniors far more prone to accidents and various health conditions. Aging smartly should include the ability to get help quickly from wherever you are and for any emergency you might experience.
Smart Seniors Use Medical Alert Systems for Peace of Mind
Alert systems are today's smart answer. Look at the medical alert system reviews here to see the wide array of features and benefits available and to gain peace of mind for you or your loved one. When you are confident you can get access to immediate emergency support, you can relax and go about your activities. Many seniors have found that with a medical alert system, they can now do activities they were reluctant to participate in before. So, go ahead, rev up that go-getter attitude, and don't let getting older hold you back.