BLOG /
Medical Alert Systems
Aloe Care Health Special Offers, Deals & Discounts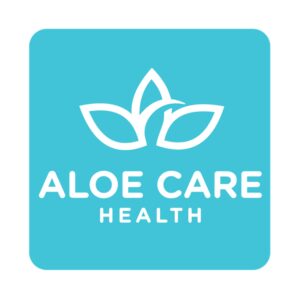 Aloe Care Health is Offering their BEST OFFER EVER, JUST FOR YOU: Aloe Care Essentials Only $49.99 (75% off!) or 4G Mobile Companion with Fall Detection Just 99¢ with an Annual Subscription***
For many, the season of giving is upon us. At Aloe Care, they believe the best thing you can give –  and receive – is great care.  And the best part is that they have been making their award-winning, state-of-the-art medical alert services available to you at the lowest prices ever:
Essentials: Featuring  proprietary, voice-activated Smart Hub: $49.99 (75% off MSRP) with an annual subscription at a discounted price of $359.88. Buy now HERE.
Mobile Companion – 4G with Fall Detection and GPS: Just 99¢ with an annual subscription of $299.88. Buy now HERE.
These are their two most popular offerings, and they are moving fast – if you are considering Aloe Care, please act now while they have devices in stock and ready to ship. These offers are only available by calling 855-362-4140 or through the links above.
Aloe Care does things a bit differently than other emergency response systems.  Aloe Care service includes:
Free shipping
A free lockbox
A full refund on returns within 30-days (for any reason!)
No hidden fees; No contracts
Locked-in subscription prices that never change
Of course, it is not just the season of giving. It's also the time of year when we spend a bit more time with the people we care about, even if it must still be remote. The families that use Aloe Care Smart Hub as a happy utility for regular check-ins are their biggest fans.  Here is a review from one of their customers:
Caregiver Nicole says:
"When I see [on the Aloe Care app] that Mom is moving about, I check-in through her Smart Hub and we share our morning coffee together. She loves hearing from me more, and I love knowing that she didn't have to rush to the phone or that I didn't wake her. It's the best start to my day!"
One of the worlds' most advanced solution for in-home safety and communication, and yes, it is incredibly easy to use. If you'd like to better understand the many features and benefits that keep people safer and more connected, please call Aloe Care Health now. They are on standby and ready to give you a free consultation. They do not work on commission – they are here just to help you find the right solution: 855-362-4140