BLOG /
Medical Alert Systems
#1 Senior Emergency: Falling Down
It happens more often than we would like to admit — a senior who is in the best of health suffers a serious fall and it begins a downward spiral that ends in his or her ultimate demise. That is why falling down is the number one senior emergency. Steps can and should be taken to avoid a similar fate.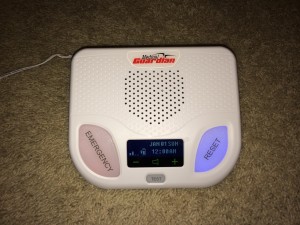 According to statistics from the Centers for Disease Control and Prevention, one out of every three people over the age of 65 will take a tumble each year. Falls are the leading cause of both fatal and non-fatal injuries among seniors. So this senior emergency is indeed serious business.
But there are things you can do to so you are not added to these disturbing statistics. For example, the CDC recommends regular exercise to improve balance and increase your overall strength. That will go a long way in preventing falls.
It is also important to talk with your doctor or pharmacist about which drugs could interact to cause dizziness or drowsiness, which in turn can lead to a senior emergency.
You should also get your eyes checked to make sure your lens prescription is up to date. After all, if you cannot see where are you are walking, there is a good chance that you might not see an obstacle, bump into it and fall down.
Along the same line of thinking, make sure the lighting is sufficient in and around your house. Walking around in the dark is a sure way to miss something and fall down.
All seniors should consider getting a medical alert system with fall protection. This way, if you fall and cannot get up to call for help, a call will be placed automatically, and within moments you will be speaking to a monitor who will send help to your home.
There are ways to avoid this senior emergency; you should take these easy steps to ensure a full, healthy life.