BLOG /
Medical Alert Systems
Choosing Right Medical Alert System for You
So you have finally come around to the fact that having a medical alert system is as much a necessity as it is a luxury. Once you begin shopping, you might be overwhelmed by all of the options coming your way. This is why it is important to choose a system that is right for you, that will meet all of your specific needs.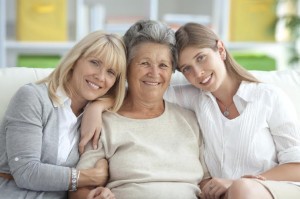 Let's say you are a senior who rarely leaves your home for one reason or another. Then a simple system with a base unit and a medical pendant would be the way to go.
If you still have a traditional phone line, then you can save money by buying a system that uses that technology. If you have already ditched your old phone, then you should go for a system that has cellular service built into the base unit.
Studies show that a third of all seniors will fall ever year, so it might be smart for everyone to get a system that has automatic fall detection. But of course, that options costs extra. If money is tight and you are healthy and not vulnerable to falls, then you might want to skip this. But if you are frail and more susceptible to falls, then you should absolutely get fall detection. It could save your life some day.
If you are an active senior who is out and about every day, then you might want to opt for a mobile medical alert system. In this system, your base unit is actually a rechargeable device that you take with you wherever you go. The unit may be small (about the size of a deck of cards), but it is packed with cellular and GPS technologies that allow you to communicate with the monitor and let him or her know exactly where you are.
Whatever you choose, it is important to get some kind of medical alert system. You may not think you need it, but if that day comes, you will be thankful that you have one.